Prof C Williams
Associate Professor, Brazilian Literature and Culture
Professor Claire Williams
Associate Professor, Brazilian Literature and Culture
Fellow of St. Peter's College
Chair of the Editorial Board of Portuguese Studies (MHRA Journals)
 
Research
Claire Williams' research focuses on women's writing and minority writing from the Lusophone world, particularly Clarice Lispector (Brazil), Maria Gabriela Llansol and Maria Ondina Braga (Portugal), and Lília Momplé (Mozambique). Her interests also include the cultural representations of favelas, life writing (biography) and travel writing.
Teaching
Lusophone Literature from the nineteenth century to the present day, Contemporary Brazilian Culture and Film
Membership of Research Networks
AHRC Motherhood Research Network: an interdisciplinary European network around the topic of motherhood in European literatures: http://www.igrs.sas.ac.uk/research-fellowships/ahrc-post-1968-motherhood-european-literature-network
Member of the Grupo de Estudos em Literatura Brasileira Contemporânea (Universidade de Brasília) (http://www.gelbc.com.br/)
Member of Steering Committee, Centre for the Study of Contemporary Women's Writing, IGRS, University of London — http://igrs.sas.ac.uk/research/CCWW.htm
Pensando Goa – FAPESP (since 2014)
Grupo de Estudos Brasileiros em Portugal — http://ceh.ilch.uminho.pt/gres.php (since 2014) 
Intersexualidades (Instituto de Literatura Comparada Margarida Losa, Universidade do Porto): http://ilcml.com/intersexualidades/
Publications
Feminine Singular: Women Growing up Through Life Writing, co-edited with Maria José Blanco (Peter Lang, 2017)
'Neither Here nor There: Unsettling Encounters in Paulo Scott's Habitante Irreal', in Vinícius de Carvalho and Nicola Gavioli (eds.) Literature and Ethics in Contemporary Brazil (Routledge, 2017), pp. 124-144
'Tracing Back Trauma: the Legacy of Slavery in Contemporary Afro-Brazilian Literature by Women', Angelaki 22: 1 (March 2017).
'A Novel in Twelve Stories: Contar de Subversão (Romance), by Olga Gonçalves', Comparative Critical Studies 10 :3 (Oct 2013), pp. 387-397
'« Não existe lugar como a nossa casa », ou, o retorno de Ponciá Vicêncio', Iberic@l: Revue d'études ibériques et ibéro-américaines (Sorbonne) 2 (2012), Dossier monographique: 'La littérature brésilienne contemporaine', pp. 59-70, available online at: http://iberical.paris-sorbonne.fr/
'"A vida pós-dor": Love and Loss in Maria Gabriela Llansol', special issue of the Journal of Romance Studies,"Portuguese and Psychoanalysis," 11: 3 (2011), pp. 77-89.
'Ghettourism and Voyeurism, or Challenging Stereotypes and Raising Consciousness? Literary and Non-literary Forays into the Favelas of Rio de Janeiro', Bulletin of Latin American Research , 27: 4 (October 2008), 483-500

'Clarice Entre Vistas', in Entrevistas: Clarice Lispector (Rio de Janeiro: Rocco, 2007)

The Encounter Between Opposites in the Works of Clarice Lispector , Hipla Monographs (Bristol: Hipla, 2006)

Editor, with Claudia Pazos Alonso, Closer to the Wild Heart: Essays on Clarice Lispector (Oxford: Legenda/EHRC, 2001)
Research Languages
Portuguese
Address:
Email:
claire.williams@mod-langs.ox.ac.uk
Phone:
01865 278932
Fax:
01865 278855
claire_presentation_2_sept_13.jpg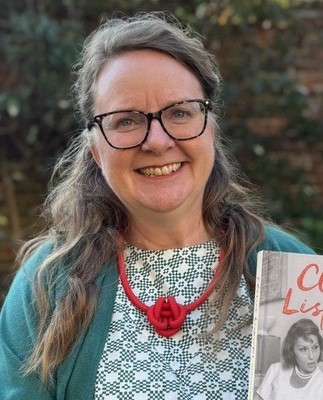 Department
Research Periods
Research Themes
Academic Posts
Surname
Williams