Dr Marco Dorigatti
Marco Dorigatti, Dott.Lett. (Florence), M.A., D.Phil. (Oxon)
Lecturer in Italian
Tutor in Italian at St Hilda's College, Brasenose College, Lincoln College, and University College
 
Research
Marco Dorigatti graduated from Florence and then obtained a doctorate from the University of Oxford. His primary field of research is the chivalric poem of the Italian Renaissance from Boiardo to Tasso, especially Ariosto. He has edited various digital texts for the Oxford Text Archive and has published numerous articles on Boiardo, Ariosto and the chivalric tradition in the Renaissance, with significant studies also on the modern period (Grazia Deledda, Sibilla Aleramo, Virginia Woolf, Giuseppe Dessì) and on cinema (Michelangelo Antonioni and Ingmar Bergman). He is above all a philologist, and in this capacity he has produced the first-ever critical edition of Ariosto's Orlando furioso secondo la princeps del 1516 (Florence, Olschki, 2006), published under the High Patronage of the President of the Italian Republic. Related interests: textual criticism and editing, textual bibliography, history of the book, Renaissance theatre and Renaissance women writers.
Teaching
Italian language, especially prose composition, FHS Paper I. Italian literature from Dante to the Modern Period included, in particular FHS Papers VII, VIII, IX, X, XI, XII. Also graduate supervision in topics related to main field of research.
Publications
'Italian Editions. A Bibliographical Survey of Epic and Chivalric Poems', in Approaches to Teaching Ariosto and the Italian Romance Epic Tradition, edited by Jo Ann Cavallo (New York: Modern Language Association, 2016), forthcoming
'«Di novo se comencia la tentione»: il duello nell'universo cavalleresco di Matteo Maria Boiardo', Esperienze letterarie, XL, 1 (2015), pp. 71-93
'Isabella Andreini. Profilo bio-bibliografico con una scelta antologica', in Liriche del Cinquecento, a cura di Monica Farnetti e Laura Fortini (Roma: Iacobelli Editore, 2014), pp. 326-367
'Dalla parola al testo. Il cammino di Cesare Segre (1928-2014)', Rassegna europea di letteratura italiana, 42 (2013), pp. 11-26
'The Acid Test of Faith: Dante and the Capital Sin of Accidia (Sloth)', Rassegna europea di letteratura italiana, 41 (2013), pp. 11-30
'Borges, Ariosto e la vita segreta dei personaggi minori', in Lettori e interpreti del Furioso. Atti della giornata di studio (Milano, 3 ottobre 2012), in Carte Romanze. Rivista di Filologia e Linguistica Romanze dalle Origini al Rinascimento, anno 1/2 (2013), pp. 377-406 http://riviste.unimi.it/index.php/carteromanze/article/view/3520/3692
'La luna sul Tamigi. La figura e l'opera di Giuseppe Dessì nell'orizzonte culturale inglese', in Giuseppe Dessì tra traduzioni e edizioni. Una raccolta di saggi, a cura di Anna Dolfi (Firenze: Firenze University Press, 2013), pp. 39-95 (volume sponsored by the Fondazione Giuseppe Dessì on the centenary of the writer's birth)
'De Ferrare à la France: le parcours historique du Roland furieux (1516)', in L'Arioste et les arts, préface de Gianni Venturi, sous la direction de Michel Paoli et Monica Preti-Hamard (Paris: Louvre Éditions — Milan: Officina Libraria, 2012), pp. 71-87
'Melanconia ariostesca' [review of Gian Paolo Giudicetti, Mandricardo e la melanconia. Discorsi diretti e sproloqui nell'Orlando Furioso (Bruxelles: Peter Lang, 2010)], Incontri. Rivista europea di studi italiani, XXVI, fasc. 2 (2011), pp. 113-118. www.rivista-incontri.nl/index.php/incontri/article/view/34/29
'«Di novo se comencia la tentione»: il duello nell'universo cavalleresco di Matteo Maria Boiardo', in Orlando Innamorato. Oralità e scrittura, Convegno internazionale del XXXV Festival di Morgana, Palermo, Museo internazionale delle marionette Antonio Pasqualino, 11-12 novembre 2010 (forthcoming).
'Michelangelo Antonioni, ovvero «cinema, che racchiude in sé l'esperienza di tutte le altre arti»', in La parola e l'immagine. Studi in onore di Gianni Venturi, a cura di Marco Ariani, Arnaldo Bruni, Anna Dolfi, Andrea Gareffi (Firenze: Leo S. Olschki, 2011), pp. 805-822
'Il manoscritto dell'Orlando furioso (1505-1515)', in L'uno e l'altro Ariosto in Corte e nelle Delizie. Atti del Convegno internazionale — X Settimana di Alti Studi Rinascimentali, Ferrara, Istituto di Studi Rinascimentali, 12-15 dicembre 2007, a cura di Gianni Venturi (Firenze: Leo S. Olschki, 2011), pp. 1-44
'The Acid Test of Faith: Dante and the Capital Sin of Accidia (Sloth)', in Dante and the Seven Deadly Sins, edited by John C. Barnes (Dublin: Four Courts Press, forthcoming)
'Dalla frottola al madrigale al melodramma: la tradizione musicale ariostesca', in Invisibili fili. Musica, lessicografia, editoria e tecnologie dell'informazione tra XVI e XXI secolo. Atti del Convegno internazionale — XI Settimana di Alti Studi Rinascimentali dedicata a Thomas Walker (Ferrara, 28-30 maggio 2009), Schifanoia, nn. 38-39 (2010), pp. 13-16
'Momenti della composizione e della prima diffusione dell'Orlando furioso (1505-1515)', in Orlando Furioso. Figure dell'ambiguità nell'epica cavalleresca, Atti del convegno svoltosi a Palermo, Museo internazionale delle marionette Antonio Pasqualino, 19-20 novembre 2009 (forthcoming)
'Sobrino ariostesco e misconosciuto', Belfagor, LXV, n. 4 (2010), 401-414
'L'angelo e la signora: Virginia Woolf, Grazia Deledda, Sibilla Aleramo', in Chi ha paura di Grazia Deledda? Traduzione, Ricezione, Comparazione, a cura di Monica Farnetti, con la collaborazione di Marta Galiñanes (Roma: Iacobelli, 2010), pp. 40-78
'La favola e la corte: intrecci narrativi e genealogie estensi dal Boiardo all'Ariosto', in Gli dèi a corte. Letteratura e immagini nella Ferrara estense. Atti della IX Settimana di Alti Studi Rinascimentali, Ferrara, 21-24 novembre 2006, a cura di Gianni Venturi e Francesca Cappelletti (Firenze: Leo S. Olschki, 2009), 31-54
'Le vite di Renzo Bonfiglioli. La multiforme figura di un protagonista della Ferrara ebraica del Novecento', Ferrara: voci di una città. Semestrale di cultura, informazione e attualità, XV, n. 31 (December 2009), pp. 40-50
'Il volto dell'Ariosto nella letteratura e nell'arte del Cinquecento', Italianistica. Special number: Ludovico Ariosto: nuove prospettive e ricerche in corso, XXXVII, n. 3 (2009), 147-157
'Sobrino: sagesse et éloquence d'un conseiller sarrasin', in L'Arioste: discours des personnages, sources et influences, édité par Gian Paolo Giudicetti, illustré par Saul Darù, Les Lettres romanes, numéro hors série (2008), pp. 77-89
Translator, Gianni Venturi, Ferrara. Racconto di luce nel tempo / Ferrara: A Tale of Light Through Time (Ferrara: Edizioni Edisai, 2007)
'«L'artificio e 'l senno d'Alberto» nel pensiero e nell'opera di Ludovico Ariosto', in Actes du Congrès International Gli Este e l'Alberti: Tempo e Misura (Ferrara, 29 · XI — 3 · XII 2004), Schifanoia, vol. 30-31 (2006), pp. 119-130
Editor, Ludovico Ariosto, Orlando furioso secondo la princeps del 1516, edizione critica a cura di Marco Dorigatti, con la collaborazione di Gerarda Stimato, sotto l'Alto Patronato del Presidente della Repubblica Italiana (Firenze: Leo S. Olschki, 2006)
'Rugiero and the Dynastic Theme from Boiardo to Ariosto', in Italy in Crisis: 1494 (Oxford: Legenda, 2000), 92-128
'Reinventing Roland — Orlando in Italian literature', in Roland and Charlemagne in Europe: Essays on the Reception and Transformation of a Legend (London: King's College London Medieval Studies, 1996), 105-126
'Il boiardismo del primo Furioso', in Tipografie e romanzi in Val Padana fra Quattro e Cinquecento, a cura di Riccardo Bruscagli e Amedeo Quondam (Modena: Franco Cosimo Panini, 1992), 161-174
'Concordanze, rimario e testo critico: il caso del Boiardo', Studi e problemi di critica testuale, 40 (1990), 51-67
'Morgante and Orlando innamorato: Machine-readable texts, concordances, rhyme dictionaries', The Italianist, n. 10 (1990), pp. 204-210 (article co-authored with David Robey)
Editor, with David Robey, Luigi Pulci, Morgante: The Machine-Readable Text, Microfiche Concordance and Rhyme Dictionary with Related Statistical Data (Oxford: Oxford University Computing Service, 1990)
Editor, with David Robey, Matteo Maria Boiardo, Orlando Innamorato: The Machine-Readable Text, Microfiche Concordance and Rhyme Dictionary with Related Statistical Data (Oxford: Oxford University Computing Service, 1989)
'Ariosto and Neo-Platonism: An Old Problem Revisited' [article-review of Peter V. Marinelli, Ariosto and Boiardo: The Origins of 'Orlando Furioso' (Columbia: University of Missouri Press, 1987)], The Modern Language Review, vol. 84, part 4 (1989), pp. 1001-1005
Research Languages
Italian
Address:
Email:
marco.dorigatti@univ.ox.ac.uk
Phone:
01865 311193
marco_dorigatti.jpg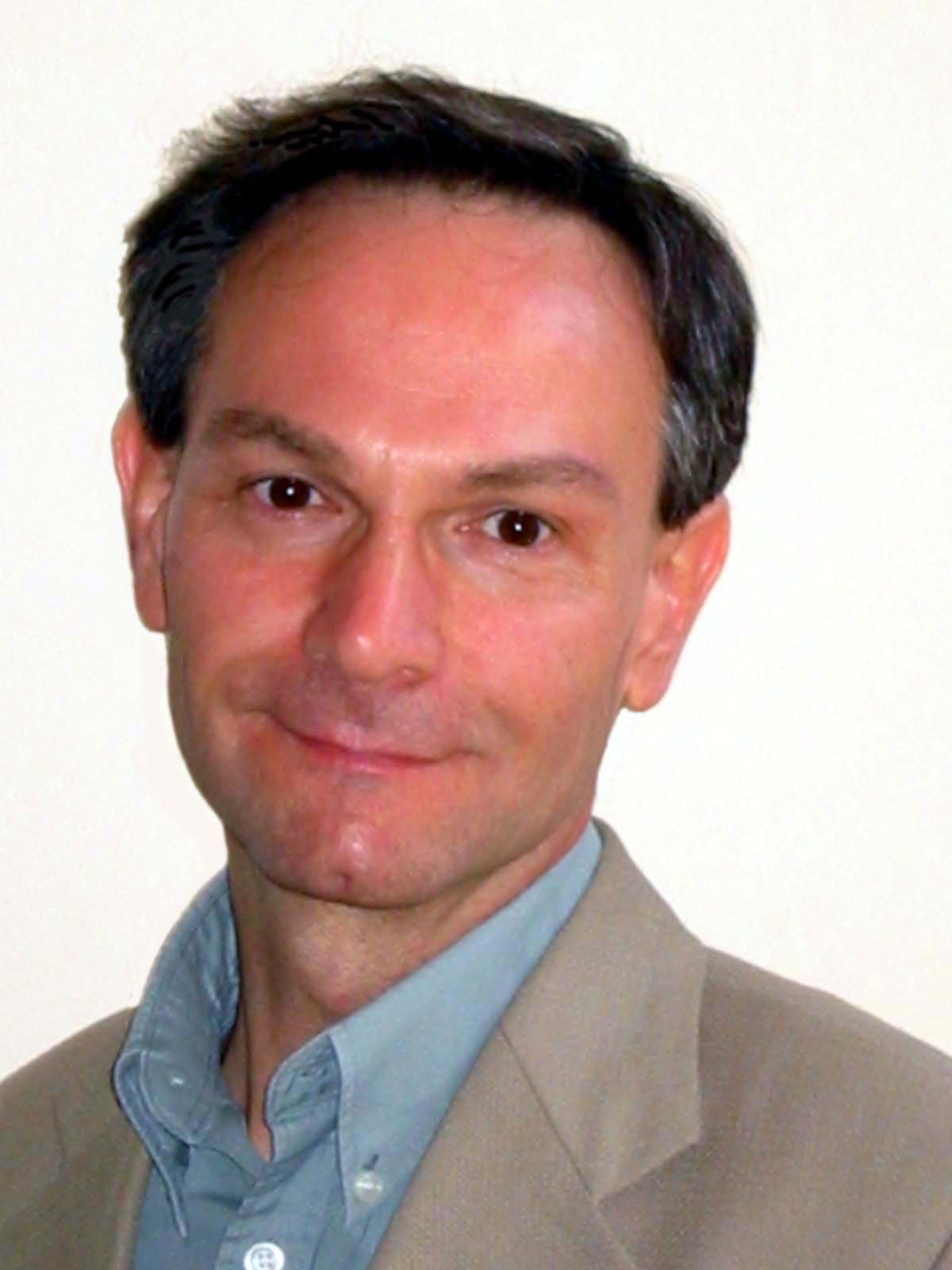 Department
Research Periods
Research Themes
Academic Posts
Surname
Dorigatti