German medieval studies have been taught since the beginning of literary and linguistic studies in Oxford in the 19th century. Today, we form the largest academic community in that subject in the United Kingdom with three permanent, full-time posts, a number of researchers with interests in the field and a large group of graduate students, working across all areas literary or linguistic study from the beginnings to 1500. The Graduate Seminar in Medieval German meets weekly during term to discuss research papers on a wide range of topics. Seminars have been devoted e.g. to the 'Manessische Liederhandschrift', 'Salman und Morolf', Misogyny and antifeminism, Ulrich von Zatzikhofen's Lanzelet, Minnereden, Der Mönch von Salzburg, Wirnt von Grafenberg's 'Wigalois', German manuscripts in the Bodleian Library, Authorship in the Middle Ages, Heinrich von dem Türlin: Diu Crône, 'Fortunatus', 'Rolandslied' and more. Follow us on twitter and watch our podcast series Medieval German Studies to see what is currently discussed in the seminar and beyond the classroom among the German medievalists.
Undergraduate Course
The Oxford undergraduate course offers a wide range of options dealing with the language and literature of Germany in the Middle Ages. There are annual lecture series on Old High German (literature and language), Middle High German (historical linguistics), Nibelungenlied, Parzival, Osterspiele, Tristan, Heinrich von Morungen plus a number of one-off lectures, often in conjunction with the Oxford Medieval Studies Programme. In the first year, students study a sample of medieval love poetry and can attend reading classes on the 'Gregorius'. The medieval set-text options for the second and fourth year are are based around different genres, from heroic epic to poetry. The Medieval Period of Literature is covered from the beginnings to the Reformation, starting with Old High German, the History of the German Language, and special subjects on Germanic philology (Old High German combined with Gothic, Old English or Old Saxon), to women's writing in German in the late Middle Ages. For first degrees in Modern Languages see the Faculty Homepage.
Graduate Studies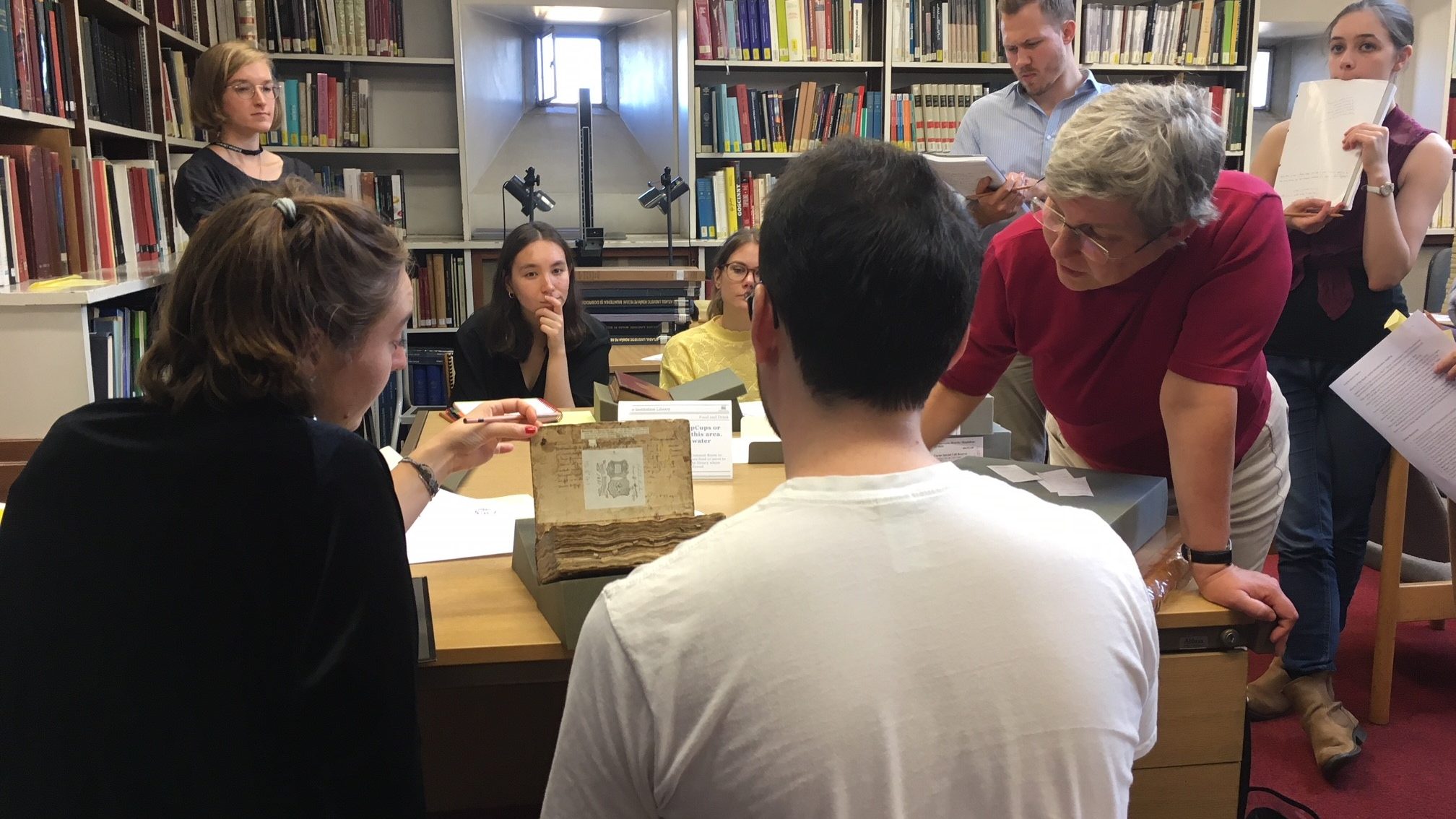 Oxford has three medievalists with permanent, full-time posts, and is therefore able to offer a wider range of study than any other university in the United Kingdom. We supervise in any area of literary or linguistic study from the beginnings to 1600, preferably on topics which overlap with research interests already represented at Oxford.
The courses on offer include the M.St. in Medieval and Modern Languages (one year), the M.Phil. in Medieval and Modern Languages (two years), and the D.Phil. (three or four years), all of them with a wide variety of options and combinations with subjects such as History of the Book, English literature or Women Studies. There are three Special Subjects regularly on offer for the M.St. and M.Phil.: 'Women's Writing in Medieval Germany'; Middle High German Courtly Literature'; 'German Literature and the Beginnings of Printing'.
The Graduate Seminar in Medieval German takes place every Wednesday during term time 11:15-12:45pm. It is regularly attended by academic staff, academic visitors, graduate students and by German visiting students. Oxford provides for the advanced study of Medieval German within the broader context of Medieval Studies in other languages and other faculties, and there are opportunities to attend lectures throughout the university, interdisciplinary seminars, as well the Medieval Studies seminars of other faculties and the university's Medieval Society.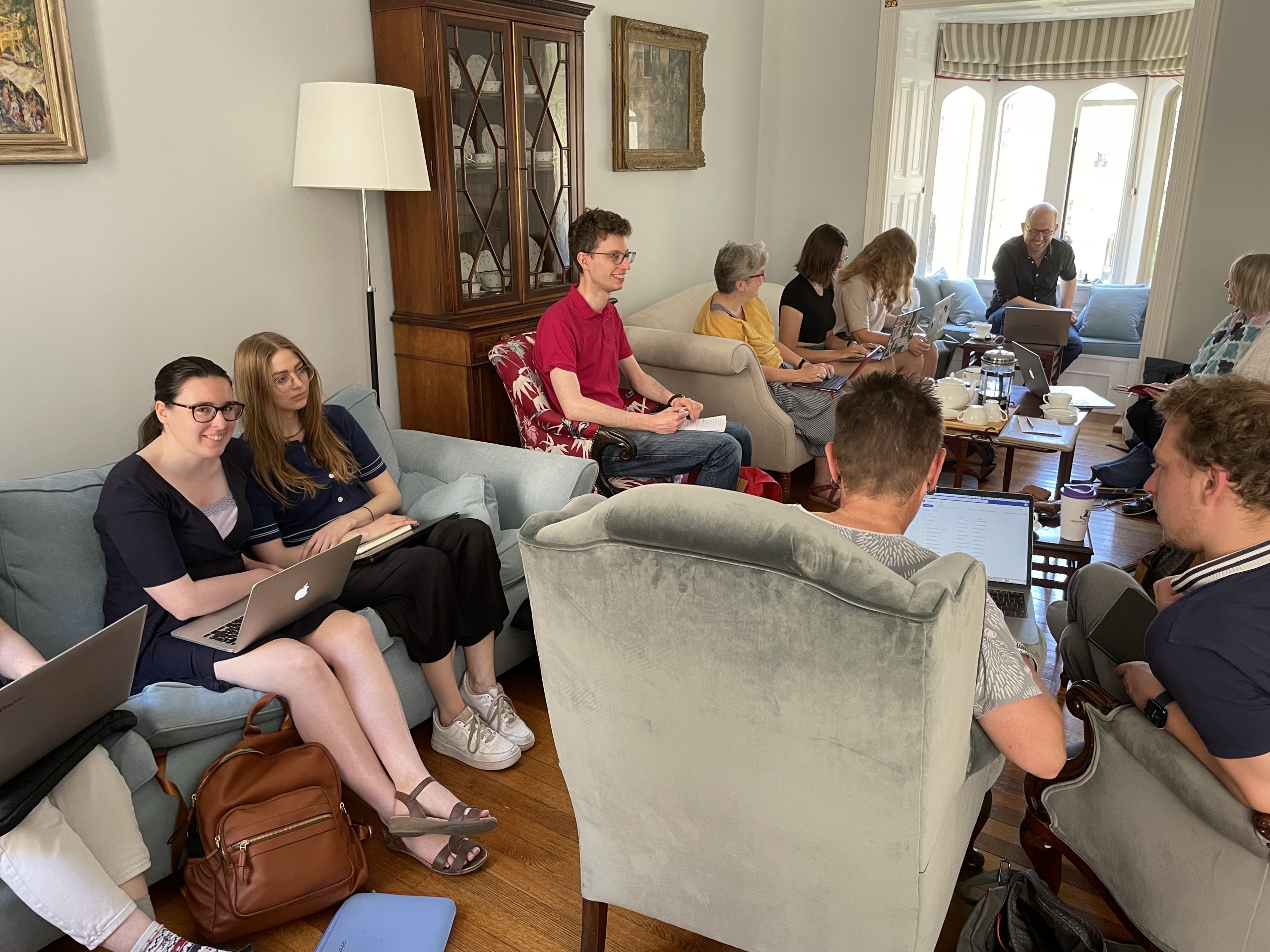 A special focus is on the materiality of medieval literature with graduate students encouraged to set up their own projects in palaeography, history of the book, and digital humanities. Learn more on the History of the Book blog run by Prof. Henrike Lähnemann.
Coming to Oxford from Abroad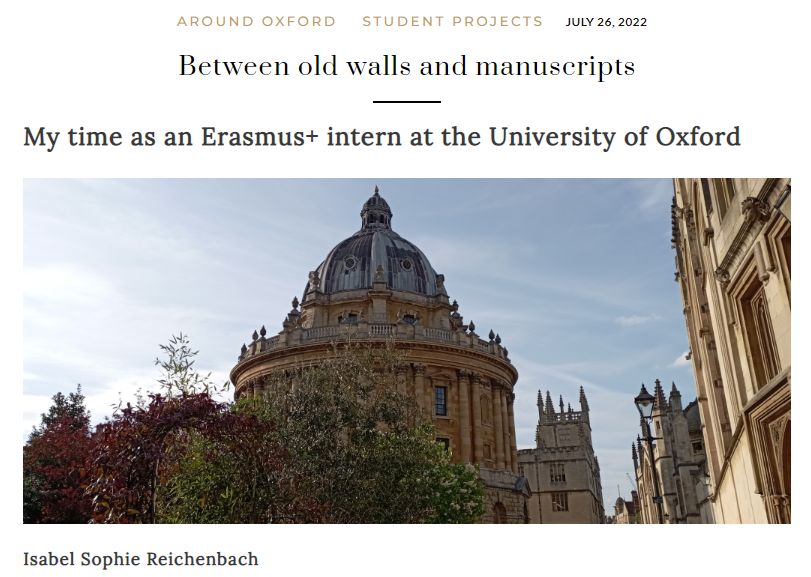 Students from abroad are welcome to come to Oxford to engage in studies in Medieval German for a shorter period of at least one year, not necessarily following a prescribed course that leads to an examination. For those interested in getting insight in current research, there is the option to apply for a Research Internship which can be sponsored by Erasmus+, the DAAD, or organisations such as the Studienstiftung des deutschen Volkes. Have a look at the report of an Erasmus+ internship in Trinity Term 2022.
Students who have studied for more than six semesters can apply to take an M.St. (Master of Studies). To qualify for admittance you need academic standing equivalent to a good British B.A. degree (which is taken after four years of study). The language of instruction is in general English, but written work and dissertations on topics relating to German language and literature can, with approval from the faculty board, be in German. For details email to any of the university teachers listed below. For application forms and the official literature on courses contact the Graduate Admissions Office, University Offices, 41 Wellington Sq., Oxford OX1 2JD, or email the Modern Languages Graduate Office.
Library Facilities
The main Modern Languages library is the Taylorian, which contains one of the richest collections of books relating to the study of medieval European languages in the world. The library has a Medieval Manuscript Microfilm Archive containing much unpublished material, especially for medieval German. The Bodleian Library is a library of international standing, with the finest collection of books relating to medieval studies in the United Kingdom, as well as a rich collection of manuscripts and early printed books, including a number of famous medieval German original manuscripts, such as the 'Murbacher Hymnen', Junius's manuscript of the Old High German Tatian translation, the 'Paradisus animae intelligentis' (with the early sermons of Meister Eckhart) and the principal manuscript of 'Der Heiligen Leben'. There are extensive collections of manuscripts from Germany as well as many individual items which have not yet been fully researched and can be explored in a 'Palaeography' or 'History of the Book' option in the M.St. The principal electronic databases relating to medieval studies, such as the Patrologia Latina Database, the Cetedoc Library of Christian Latin Texts, In Principio, and the DBILink are accessible throughout the university
University and College teaching staff in Medieval German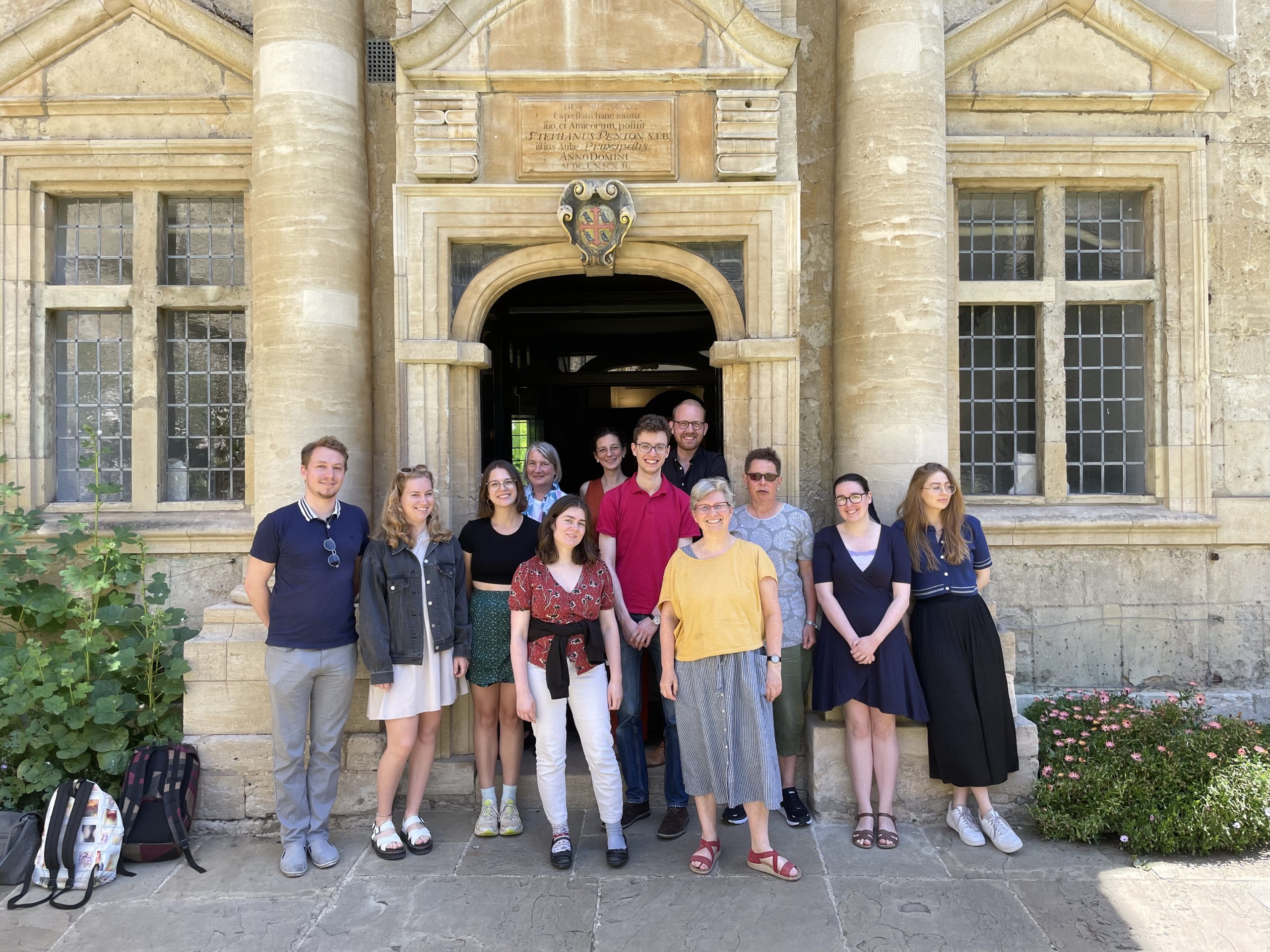 Henrike Lähnemann, M.A., Dr. phil., Professor of German Medieval and Linguistic Studies, Fellow of St Edmund Hall. Email. Postal address: St Edmund Hall, Oxford OX1 4AR. Research interests: Palaeography and codicology, bilingual German and Latin writing, text-image-relationship, religious writing by women in Northern Germany.
Almut M.V. Suerbaum, M.A., Dr. phil., Associate Professor in German, Fellow of Somerville. Email. Postal address: Somerville, Oxford OX2 6HD. Research interests: Arthurian romance; dialogue literature; women's writing.
Annette Volfing, M.A., D.Phil., Professor of Medieval German Studies, Fellow of Oriel College. Email. Postal address: Oriel College, Oxford OX1 4EW. Research interests: Allegory, religious literature, 'Spruchdichtung' and 'Meistergesang'.
Every Michaelmas, there is also a Visiting Lecturer in Historical Linguistics. This post has been held, among others, by Prof. Simone Schultz-Balluff (Halle), Dr Christiane Gante (Saarbrücken), and Dr Nikolaus Ruge (Trier). More details on the playlist Historical Linguistics. 
Faculty with a research interest in Medieval German
Howard Jones, M.A., PhD, Lecturer in Linguistics, Keble College. Email. Postal address: Keble College, Oxford OX1 3PG. Research interests: Proto-Germanic; Old High German; Middle High German; the semantics of verbs in the Germanic languages.
Ben Morgan, M.A., D.Phil., Associate Professor of German and Fellow of Worcester College. Email. Postal address: Worcester College, Oxford OX1 2HB. Research interests: Late medieval mysticism, including Meister Eckhart, the manuscript transmission of the 'Sister Catherine' treatise, the legacy of medieval mysticism (from Luther to Heidegger).
A list of all medievalists in Oxford and upcoming in-person and events on the blog of Oxford Medieval Studies, the largest forum for medieval studies world-wide.
Last updated October 2022.