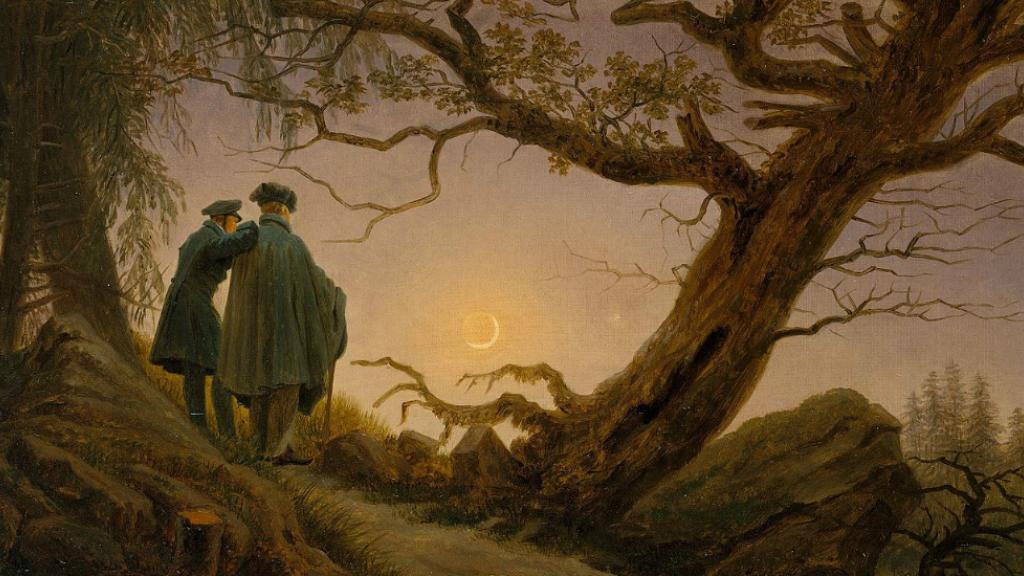 What do Rousseau's trapdoor and the lock of Byron's hair his Italian lover Teresa Guiccioli kept as a token in a pendant she wore around her neck, Thomas Moore's harp and Bettina von Arnim's travelling handbag — along with a Tahitian wedding dress, a huge mortar gifted by Spain to the Prince Regent, a clock purporting to depict Toussaint Louverture, letters, diaries or a real Italian painting in a novel by a Swiss author brought up in France — have in common? They are all part of a new online exhibition of Romantic objects curated by scholars working on the period.
Romanticism is often seen as a national tradition, with its own characteristics and periodicity. If you asked a French student when Romanticism started, he or she might refer to the famous 'Bataille d'Hernani' in 1830, a performance, at the Théâtre-Français in Paris, of a Victor Hugo play which caused an uproar several years after Keats, Shelley and Byron, the second generation of British Romantic poets, had died. And yet there are strong links between different European expressions of Romanticism, in literature, painting, music etc.
What do Rousseau's trapdoor, a lock of Byron's hair, and Thomas Moore's harp have in common?
From this autumn, Catriona Seth FBA, Marshal Foch Professor of French Literature, here at Oxford, and her colleague Professor Nicola J. Watson of the Open University, will be piloting an Arts and Humanities Research Council-funded international network on 'Dreaming Romantic Europe'. Bringing together academics working on different fields and museum curators, it will explore the European dimension of Romanticism and involve workshops to be held at Chateaubriand's house, La Vallée aux Loups near Paris, Dove Cottage, Dorothy and William Wordwsorth's home in the Lake District, and the new Byron Museum in Ravenna.
The digital project called RÊVE, a virtual collection of Romantic objects, has already launched as a pilot scheme. Over the coming months there should be many more fascinating exhibits included in the online museum. Some ideas under consideration by colleagues from throughout Europe range from a neglected tombstone in France to a Venetian palazzo and from graffiti in a Swiss castle to a Polish princess' memorabilia.
Objects from the RÊVE collection, left to right: a lock of Byron's hair in a pendant, a harp owned by Thomas Moore, and a travel desk that belonged to Bettina von Arnim. To find out more about these and other objects, visit the virtual exhibition.