Taylor Editions
Mrs Emma Huber
Taylorian Special Collections Online
The staff at the Taylor Institution Library are always looking for ways to make the library's holdings more accessible and to support the public engagement activities of academic staff. One such initiative (others include the library blog and producing print-on-demand texts) is the new Taylor Editions website editions.mml.ox.ac.uk.
The website is not a finished resource – it is an ongoing teaching resource. The texts on it have been created by library staff and readers, after they have undertaken an introductory course to creating digital editions run by the library. Digital texts are now a routine part of everyone's academic life, and it is important for students to grasp how a digital text is created, and what it can tell us that the original can't (and vice versa). In this course, readers are able to digitise a text of their own choosing. This flexibility means that as well as making the Taylorian texts more accessible to a wider public, the digital editions are also aiding students and teachers.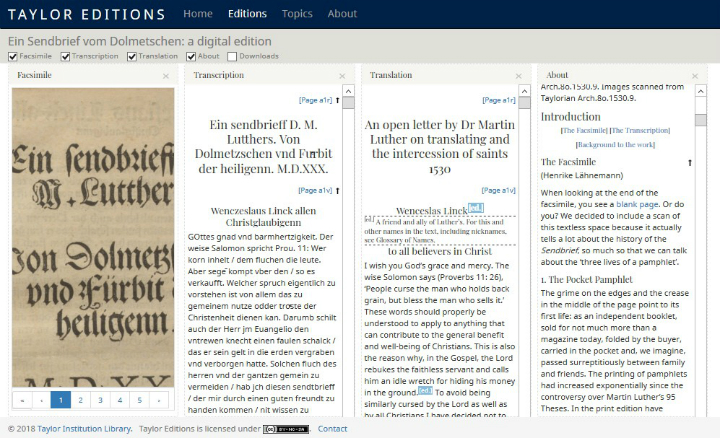 An undergraduate set text available with a new translation and introductory material – also available as a print-on-demand printed book.
One student is now able to compare different versions of the same text using digital tools. A lecturer is able to make an out-of-print primary text available to undergraduate students, along with an introduction and explanatory notes. Original translations can be created and published – we hope this will give an added dimension to translation classes.
Students are also able to learn the art of digital public engagement by blogging and tweeting about the texts they have chosen. It is also a wonderful opportunity for library staff to engage with readers, build relationships and learn about research interests and other library needs. We're delighted with the initial response to the website, which launched on April 19th, 2018, and look forward to seeing it develop.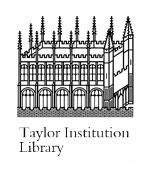 Mrs Emma Huber

Subject Librarian for German
Taylor Institution Library