Why choose French?
According to the Higher Education Statistics Authority, 88% of UK full-time modern languages students are in employment or graduate study six months after finishing their degree, a number that is above average for university graduates, and higher than the figures for (among others) physics, chemistry, business studies or computer science. Eighteen months after completing their degree 92.2% of modern languages graduates are in employment, now also higher than the figures for maths or engineering graduates.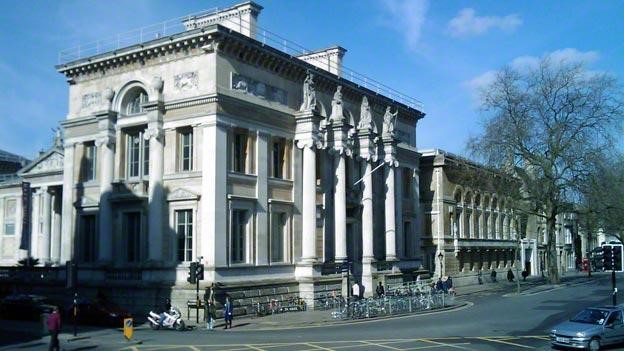 French is the fourth most widely-spoken language in the world, and one of the fastest growing. The language is central to a thriving variety of cultures from Canada to Morocco. The literature, art and cinema of France are among the richest in the world, as is the influence of its philosophical and political thought. Modern Languages graduates are particularly sought-after by employers, and have one of the highest employment rates eighteen months after graduation. Oxford French graduates choose careers in international law, business or finance, in the Foreign Office and intelligence services, in journalism, international non-governmental organizations and many other fields.
Why Oxford?
As well as having the largest French department in the UK, with experts in all areas of French language, literature and culture, Oxford offers learning facilities that are second to none. The Taylor Institution, the Modern languages library and the Language centre (which offers a range of free materials and classes) have first-rate resources, as well as materials for independent study. Well-stocked college libraries ensure that set books are readily available. Oxford is also fortunate to have the Maison Française, a French cultural centre with a lively programme of films, workshops and conferences. The Oxford French course can be studied in a number of combinations, with other languages or subjects.
Our undergraduate course is 50% language-based, bringing you to an excellent level of fluency and confidence in reading, writing, speaking and listening, as well as in more specific skills such as translation. The other half of the French course offers a wide range of subjects for study, centred on a core of French literature and culture, comprising anything from medieval epics to nineteenth-century women's writing to recent fiction from francophone Africa. Beyond this, our highly flexible course allows you to follow your own interests through our extensive use of tutorial and small-group teaching, with further options including linguistics, critical theory and cinema, many of which can be assessed through dissertations or coursework portfolios rather than traditional examinations. Our tutorial teaching system offers you the flexibility to pursue your particular interests and the individual attention to help you thrive academically. Graduates from our course are highly prized by employers, both for their language prowess and for their cultural knowledge and honed skills in critical thinking, analysis and argument.
Course Combinations
French at Oxford is hugely varied; I've had the opportunity to study medieval literature, modern day linguistics and will explore Advanced French Translation next year. Every tutor I've worked with has been enthusiastic and flexible according to my needs. I came to Oxford from a comprehensive school having studied minimal French literature at A-Level. I didn't even do English Literature! If you are inquisitive and swift-thinking with a keen interest in French then it won't hold you back at interview.
Kate Wasyliw, undergraduate student, French and Spanish

French can be studied on its own ('single honours'), with another language from the Modern Languages Faculty, or with any one of six other humanities subjects (known as a 'joint school'). Those studying French single honours take extra courses in French philosophy, literary theory and cinema in their first year, and choose a broader selection of linguistic, literary or cultural subjects in subsequent years. Two-language students can combine French with Spanish, German, Italian, Greek, Portuguese, Russian or Czech, all of which apart from Spanish are available to start from beginner's level. The six Joint Schools combine French with English, Philosophy, History, Classics, Linguistics, or a Middle-Eastern Language (Arabic, Hebrew, Turkish or Persian). These degrees allow you to explore both courses in equal depth, and to draw connections between them through a focus on cultural or historical meeting-points or dissertations on a comparative topic. (Note that some colleges have restrictions on combinations — do check which colleges offer the course combination you hope to study.)
Year Abroad
The year abroad is one of the most attractive aspects of a modern languages course. Students can study at a foreign university, do voluntary work, work in a foreign company or follow training courses in the country of their choice. The department and several colleges have exchange schemes with French universities, including the Sorbonne, the École Normale Supérieure and Sciences-Po, which students are encouraged to take advantage of. We also find teaching assistantships in schools for our students through the British Council, guaranteeing them a living wage while abroad. Tutors are flexible and always ready to help, even with the most unusual year abroad plans.
What if I've done no literature at school?
It doesn't matter. Most of our students have not studied literature as part of their school courses, and we do not expect you to have read widely in French literature when you apply. Most students arrive here and find that the literature fascinates them – it is after all part of the culture which feeds the language. However, we are looking for applicants who are interested in the literature and culture of the French-speaking world, and who have the potential to get the most from a challenging language and literature course. It will be helpful if you have read and enjoyed literary texts (in French, English or any other language) independently.
More Information