Professor Leeder elected to the Klassik Stiftung Weimar's Board
31 May 2021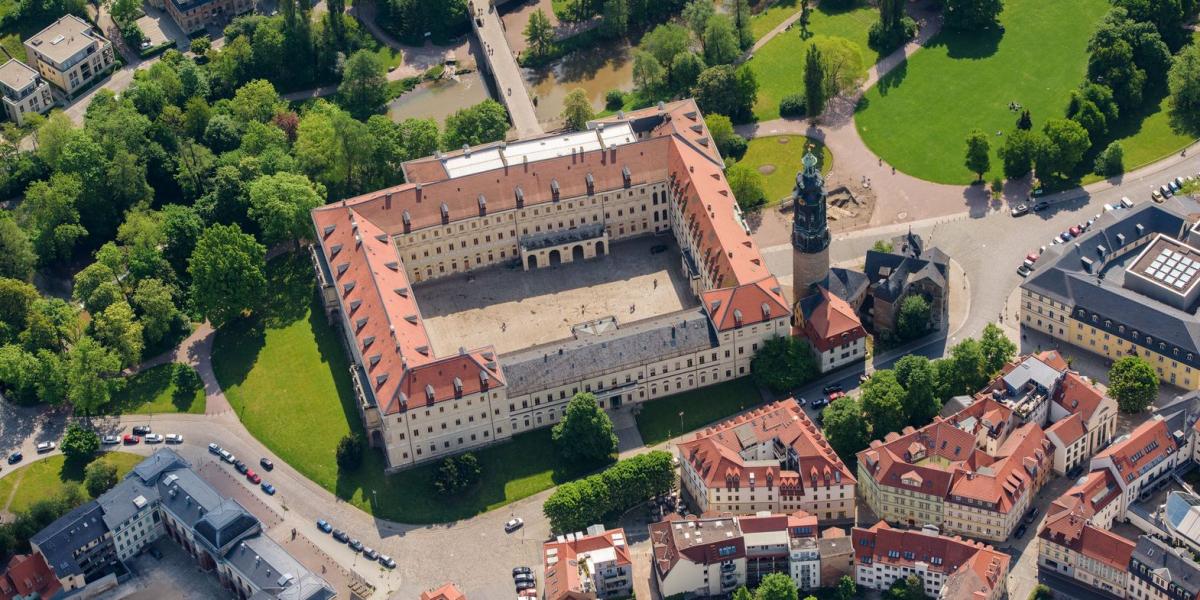 Professor Karen Leeder has been elected to the Board of the Klassik Stiftung Weimar.
Professor Leeder said: 'This invitation is a great honour and I look forward to working with the rest of the Board on this vital project of preserving the extraordinary cultural heritage of this region and making it accessible to audiences old and new in future'. 
The Klassik Stiftung Weimar is a unique ensemble of cultural memorial sites. With more than 20 museums, palaces, historic houses, parks as well as literary and art collections, and 12 UNESCO world heritage sites it is one of the most significant cultural institutions in Germany.
The Stiftung's work focuses on the era of Weimar Classicism and its effects on the art and culture of the 19th century as well as on the modernity with Franz Liszt, Friedrich Nietzsche, Henry van de Velde and Bauhaus. By bridging the gap with present-day arts and sciences, the Stiftung aims to create scope for the discussion of questions in the spirit of these traditions.
The Stiftung's tasks include:
Conservation, indexing, research and documentation of inventories and collections
Maintenance of its historic houses, monuments and parks
Presentation, procurement and supplementation of museum collections
Planning and implementation of exhibitions and events
Supporting national and international research