Welcome to the alumni pages of the Faculty website! The information presented here is aimed at our graduates, encouraging you to keep in touch, to learn about current research in the field of Medieval and Modern Languages, and to attend events taking place at the Faculty and the University.
We are very grateful to our alumni for the enthusiastic help with the Fundraising projects of the Faculty. Thanks to you, Schools Liaison and pre-sessional courses — two Outreach initiatives aimed at prospective students — have been a great success. Now we are campaigning for the new Living Languages Fund, established to support current and future MML scholars when they need it most. You can read about that and other projects below.
If there is anything you wish to contact us about, please, do so. The Faculty Office (office@mod-langs.ox.ac.uk) are happy to answer any general queries, and the Editor (editor@mod-langs.ox.ac.uk) will be glad to hear from you in regards to our publications. There is also a very active Twitter channel where you can follow our news as they happen and engage in conversation:

@OxfordModLangs: News, updates and live interaction with our researchers, students, and projects.
The Oxford Polyglot
Alumni Events
Fundraising Projects
Get in Touch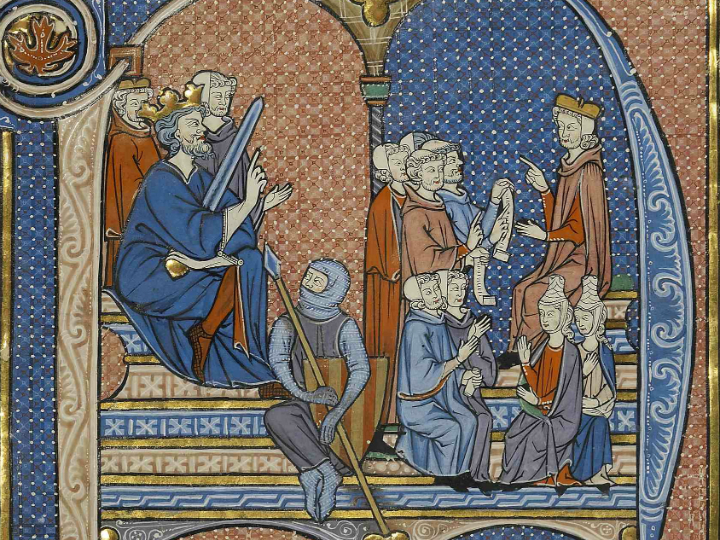 Fragment of the Vidal Mayor manuscript (Spain, ca. 1290-1310).