Brazil Week 2019
18 February 2019

to

22 February 2019
Date:
Monday 18 - Friday 22 February 2019
Venue:
Various (check event descriptions)
The University of Oxford's "Brazil Week" aims to raise awareness about the richness and diversity of Brazilian culture by organising a number of free events open not only to students and academics, but also to the general public. It celebrates the fact that there are so many academics and students at the University of Oxford who are working in and on Brazil (from areas as wide-ranging as Literature, Politics, Anthropology, Environmental Science, Linguistics, Theology and Ethnomusicology), and to bring them together. It also functions to introduce the culture and society of Brazil to those who are interested. It facilitates interaction between the University and the public – including the approximately 4,000 Brazilians living in Oxford. Over the past nine years, the event has attracted people from other universities, cities and even countries, notably Denmark and Germany.
In Brazil Week 2019 we will be focusing on Brazil Now, in the wake of the change in government. We welcome outspoken empresario, activist and blogger Anderson França (aka Dinho), who will speak about his controversial writing. Maite Conde (Cambridge) will present her recent book about Brazil's 'Foundational Films', we will host a panel of experts on contemporary film, and we will introduce and screen some recent cinematic successes. Also, playwright and director Almiro Andrade will lead a workshop on staging two classic plays, and making them relevant to contemporary audiences. And, as part of the Latin American Centre's History Seminar, Maria Lúcia Pallares-Burke and Peter Burke (Cambridge) will speak about influential Brazilian sociologist Gilberto Freyre, whose ideas about race and society are still debated today.
All events are free and open to all.
Monday 18 February
7pm, Dorfman Room, St Peter's College
Film Screening: Deslembro (2018). dir. Flávia Castro. 1h 36m. (English subtitles)
Joana, a teenager, feeds her soul with literature and rock. In 1979, when amnesty is granted in Brazil, she lives with her family in Paris. Overnight and against her will, Joana moves back to the country she barely remembers. In the early 1980s, in Rio de Janeiro, the city she was born in and where her father has forcedly disappeared, she recovers pieces of memory from a fragmented childhood. Not everything is real, not everything is imagination. And as she remembers, Joana is able to write her own story in the present tense.
Introduced by Carolin Overhoff Ferreira (Lecturer in Visual Arts, UNIFESP, São Paulo)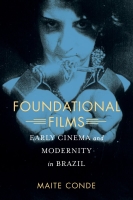 Tuesday 19 February
4-5pm, Theberge Room, St Peter's College
'Foundational Films: Early Cinema and Modernity in Brazil'
Maite Conde (Lecturer in Brazilian Culture, Jesus College, Cambridge) presents 'Foundational Films', her recent study of the earliest films produced in Brazil and their role in the country's development into a modern nation (University of California Press, 2018).
Maite's research focuses on Brazilian culture, with a particular emphasis on questions concerning the relationship between cinema, literature and modernity in Brazil. This has involved a sustained examination of theoretical debates regarding the productive dialogue between film and literary modernism in the early 1900s, and discussions concerning cinema and modernity in Brazil's First Republic. In addition to her work in film, Maite also maintains an interest in Latin American social and cultural theory, with a particular interest in the social protests of June 2013 and their aftermath.
5.30-7pm, Dorfman Room, St Peter's College
Brasil em Shamas: Anderson França (Dinho), introduced by Georgia Nasseh (Event in Portuguese)
Anderson França is Brazilian, born in the suburbs of Rio de Janeiro, and a resident of the favela Vila Aliança. He is a writer, nominated in 2017 for Brazil's most prestigious literary prize, the Prêmio Jabuti, for his debut collection of crônicas, Rio em Shamas.
He is a human rights activist as well as the founder of Universidade da Correria (in the favela Complexo da Maré)–a social project that promotes popular and communitarian entrepreneurship, helping four thousand students from the periphery of Rio de Janeiro, in particular women of colour and LGBTQ women, to open businesses and startups. He was also political consultant to Marina Silva, former senator and former Minister of Environment.
He is currently exiled in Portugal, a victim of political persecution in his country of origin.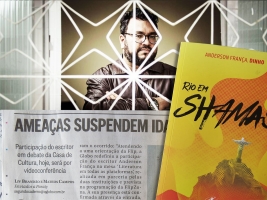 Wednesday 20 February
9am, Ground Floor Lecture Room 1, 47 Wellington Square
Theatre Workshop with Almiro Andrade
(For students of Portuguese only)
Almiro Andrade is an actor and director with credits in film, TV and stage both in Brazil and in the UK. He is currently is working on his PhD at King's College London, looking at the translation and adaptation of Brazilian contemporary drama through devised performance.
This workshop will look at potential ways of staging two classic texts: João Cabral de Melo Neto's Morte e Vida Severina and Ariano Suassuna's Auto da Compadecida.
2-4pm, Miles Room, St Peter's College
Interdisciplinary Postgraduate Seminar: Researching Brazil, organized by Andrzej Stuart-Thompson
Postgraduates from different departments and disciplines around Oxford University will present their research projects. Participants to be confirmed, but will include postgraduates from History, International Development, International Relations and the Institute for Social Anthropology.
Thursday 21 February
5pm, Latin American Centre, 1 Church Walk, OX2 6LY
Talk: 'Beyond the Great House — Gilberto Freyre after 1933', by Maria Lúcia Pallares-Burke and Peter Burke (Cambridge)
As part of the Latin American Centre's History Seminar, Professors Maria Lúcia Pallares-Burke and Peter Burke will speak about the influential Brazilian sociologist's work in the wake of his most famous book: Casa Grande e Senzala [The Masters and the Slaves] (1933).
Friday 22 February
2-4pm, Miles Room, St Peter's College
Brazilian Cinema: Round Table
Chaired by Claire Williams (Sub-Faculty of Portuguese and St Peter's College, Oxford)
Guilherme Carréra: 'Development and destruction: Images of ruins in contemporary Brazilian documentary'
Albert Elduque: 'Past, present and future in the films of Adirley Queirós'
Carolin Overhoff Ferreira: 'A panoramic view of the search of new characters, plots and utopias in contemporary Brazilian audiovisual culture'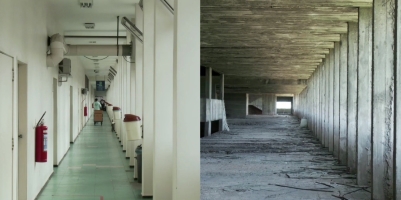 "HU Enigma" (Pedro Urano and Joana Traub Ceskö, 2013)
Guilherme Carréra is a PhD Candidate at the Centre for Research and Education in Arts and Media, University of Westminster, London. His research looks at contemporary Brazilian documentaries resorting to images of ruins as a means of questioning notions of progress and underdevelopment. Recently, he published the article "Brasília amidst ruins: the sci-fi documentaries of Adirley Queirós and Ana Vaz" in the Portuguese academic journal Aniki: Portuguese Journal of the Moving Image. Guilherme holds a BA degree in Journalism and an MPhil degree in Aesthetics and Media Culture awarded by the Federal University of Pernambuco, Brazil.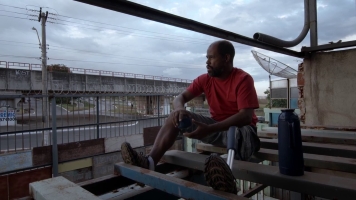 From Branco Sai, Preto Fica, dir. Adirley Queirós (2014)
Albert Elduque is a postdoctoral researcher at the University of Reading, where he is part of the project 'Towards an Intermedial History of Brazilian Cinema: Exploring Intermediality as a Historiographic Method' ('IntermIdia'). His Ph.D. dissertation, presented to the Universitat Pompeu Fabra (Barcelona) in 2014, dealt with the concepts of hunger, consumption and vomit in political modern cinema, focusing on the cases of Europe and Brazil and on filmmakers such as Pier Paolo Pasolini, Marco Ferreri, Glauber Rocha and Nelson Pereira dos Santos. His current research is on contemporary Brazilian films on music, focusing on the representation of the musical traditions of the country in recent fictions and documentaries. He is co-editor of the journal Cinema Comparat/ive Cinema, published by the Universitat Pompeu Fabra.
Carolin Overhoff Ferreira, who lectures at the Universidade Federal de São Paulo's Art History Department, has studied in Vienna, Bristol and Berlin. She is a specialist in visual cultures and the author of many articles on Lusophone film, as well as the book Identity and Difference: Postcoloniality and Transnationality in Lusophone Films (LIT Verlag Münster, 2012).