Archives and Utopias
Venue:
Taylor Institution
The German Graduate Society are pleased to announce this year's theme of the 18th annual German Graduate Symposium: 'Archives and Utopias'. This symposium provides a space to examine both the field and history of German Studies by reflecting on the effect and interrelatedness of utopian or archival-focused thinking in the discipline and its community of practice.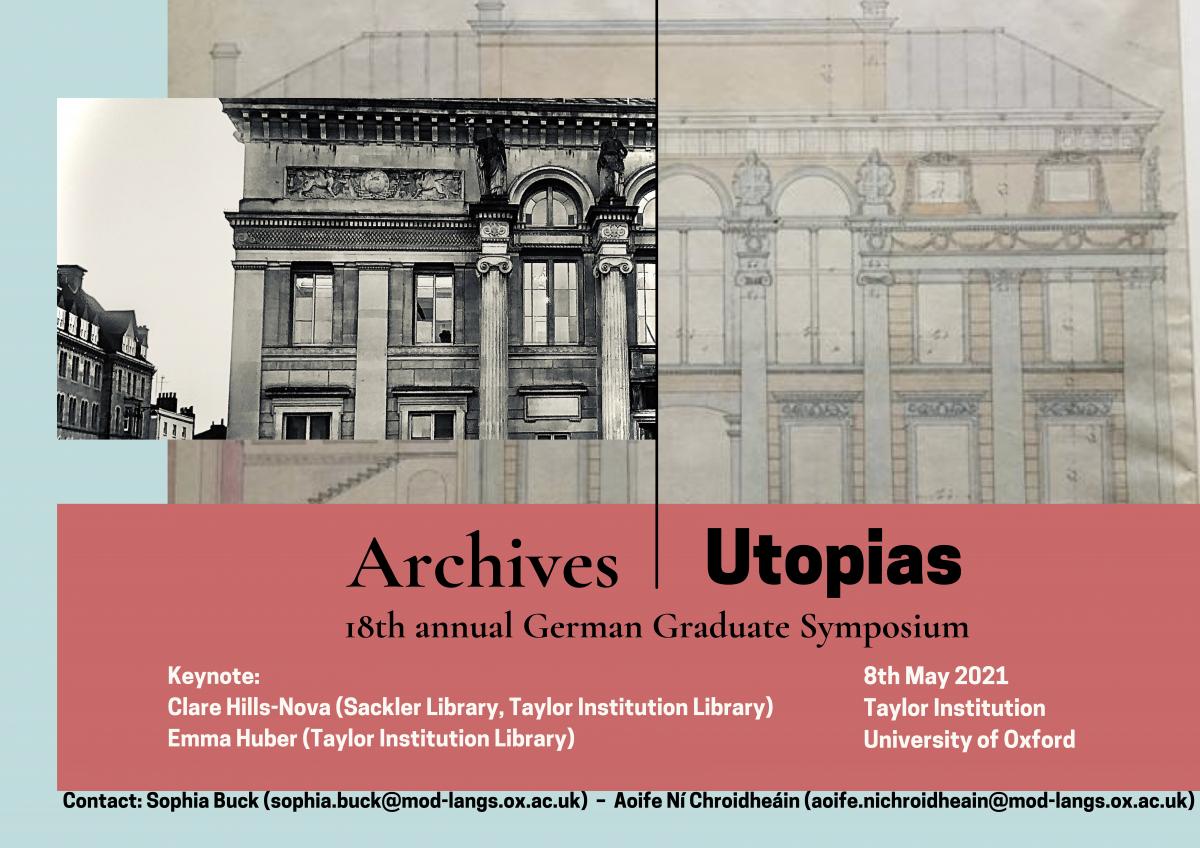 Although utopias and archives seemingly follow reversed chronologies, both provide the potential of (re)ordering historical narratives – either the future through reorganizing the past or the past through alternating the future. Following from that, what are the (implicit) utopias or visions in archival agendas and what is the utopian potential of unsettling the archives? To what degree does a utopian imagining firstly create a (no-)space for voices and perspectives at the margins of archival formation in the present? And, in turn, what are the discursive, affective, cultural and institutional archives of utopian thought traditions within and of German Studies? Concerning the history of our discipline itself, what are the different visions of German Studies and the archival traces of this community of practice?
Graduate Students and scholars from the field of German Studies are invited to submit a 250 word abstract, together with 3-5 keywords and a short-bio until 26th March 2021. Please send your submissions to both Sophia Buck (sophia.buck@mod-langs.ox.ac.uk) and Aoife Ní Chroidheáin (aoife.nichroidheain@mod-langs.ox.ac.uk).
We hope to have this conference in person in the Taylor Institution Library, Oxford on the 8th May 2021. However, if the Covid-19 restrictions do not permit it, we will hold the conference in a virtual format.