De palabra(s). Una conversación con el director y dramaturgo Pablo Messiez
Date:
Tuesday 19 October 2021, 18:30
Venue:
Virtual conference
Encuentro virtual, por Zoom.
Para inscribirse:
https://us02web.zoom.us/meeting/register/tZ0tc-qorj8uGNxk7eA030kcKZvt2g1XcXzy  
Al registrarse, recibirá usted un enlace con instrucciones para asistir al encuentro.
Foto de Checha Martínez Gandolfo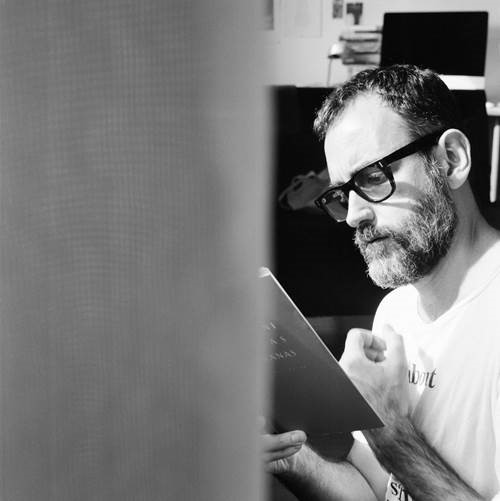 Pablo Messiez (Buenos Aires, 1974) se formó en interpretación en Argentina con maestros como Juan Carlos Gené, Ricardo Bartís, Rubén Szuchmacher y Cristina Banegas. Luego de varios años de trabajar como actor —entre otros, en el espectáculo Un hombre que se ahoga de Daniel Veronese— en el año 2007 inicia su trayectoria de director y dramaturgo con Antes, una versión libre de Frankie y la boda, de Carson McCullers. La vida lo lleva a España en el año 2009, país donde actualmente reside. Desde entonces ha estrenado más de veinte montajes, entre piezas de autores clásicos y contemporáneos y creaciones propias. Entre los primeros, cabe mencionar su versión escénica para el  Teatro San Martin de Buenos Aires de Cae la noche tropical (2018) de Manuel Puig,  La verbena de la Paloma (2019) en el Teatro de la Zarzuela de Madrid, o  su reciente puesta en escena de Los días felices (2020) de Samuel Beckett en el Centro Dramático Nacional de España. Su trabajo con La piedra oscura (2015) de Alberto Conejero le valió el Premio Max a la mejor dirección y mejor espectáculo, y su puesta en escena de He nacido para verte sonreír (2017) de Santiago Loza fue nominado en 2018 a los premios Valle Inclán; tampoco cabe olvidar La distancia (2016), versión escénica de la novela Distancia de rescate de Samanta Schweblin.  
Algunos de sus trabajos con obras de autoría propia han sido Muda (2010), Los ojos (2011) o  Todo el tiempo del mundo (2016).  En 2018 también escribe y dirige para la Kompanyia Lliure El temps que estiguem junts (Premi de la Crítica Jove – Jurat Nova Veu 2018 a l'Espectacle). Su última creación, la aclamada Las canciones (2020), sigue aún de gira.  
Además de muchas de sus obras, ha publicado en la editorial Continta Me Tienes  El texto infinito y Asymmetrical-Motion. Notas sobre pedagogía y movimiento, esta última en co-autoría con Lucas Condró.  
En colaboración con la University of Leeds y con el apoyo de la Sub-Faculty of Spanish de la University of Oxford, la Embajada Argentina en el Reino Unido, y el Instituto Cervantes, esta actividad forma parte del "Foro de cultura argentina de Oxford".