Publishing and Translating Galician Children's Literature
Date:
Wednesday 4 May 2022, 17:00
Venue:
47 Wellington Square, Ground Floor Lecture Room 1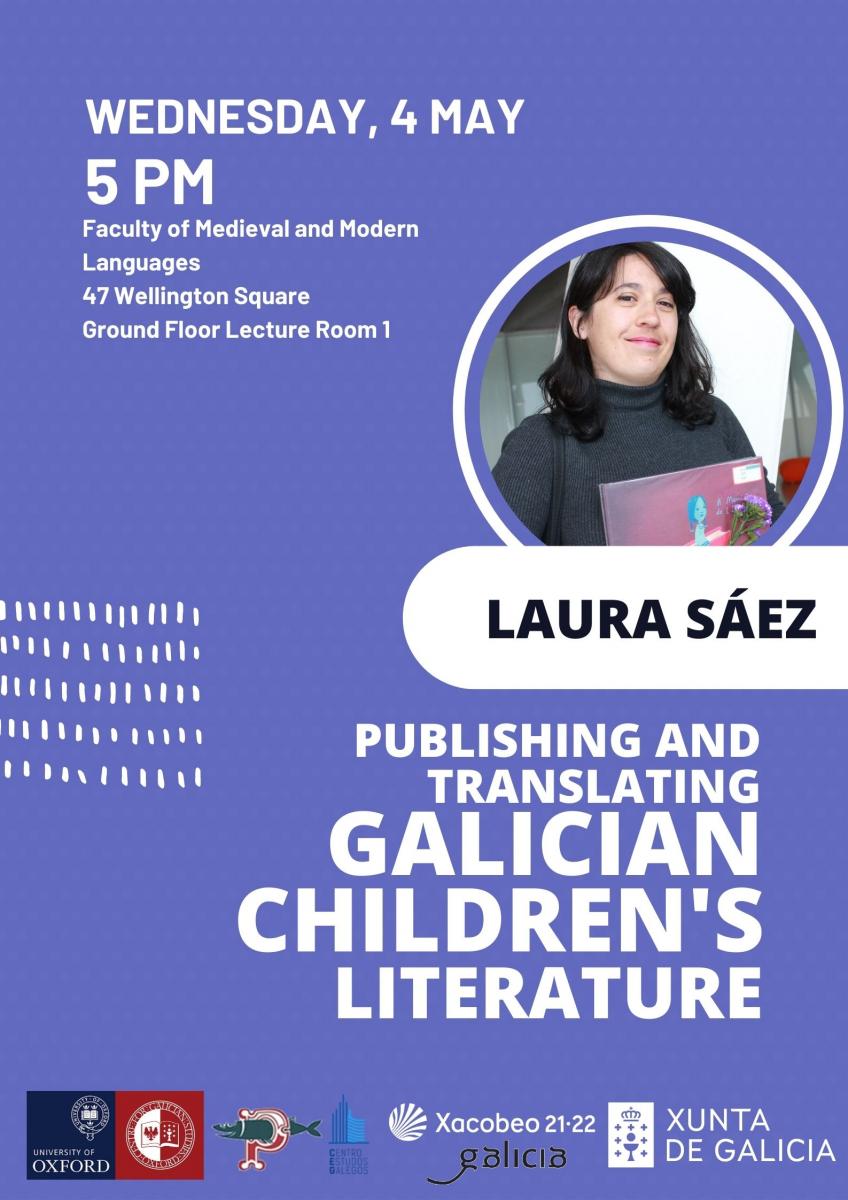 POSTPONED DUE TO ILLNESS. Please check back for updates on new date.
Laura Sáez, a former Galician lecturer at the University of Oxford, is currently the director of Patasdepeixe Editora (https://patasdepeixe.eu/). This publishing house specialises in children's literature in Galician, and its four pillars are the Galician language, the encouragement of reading habits, feminism, and a local business model. Sáez will share her experience in issuing illustrated books according to these principles, while also assessing the cultural policies that determine Galician publishing today.
Faculty of Medieval and Modern Languages
41 & 47 Wellington Square
United Kingdom
01865 270750