In Times of Strife
Date:
Friday 28 April 2023, 17:00 - 18:30
Venue:
Taylor Institution Library, Room 2 and Voltaire Room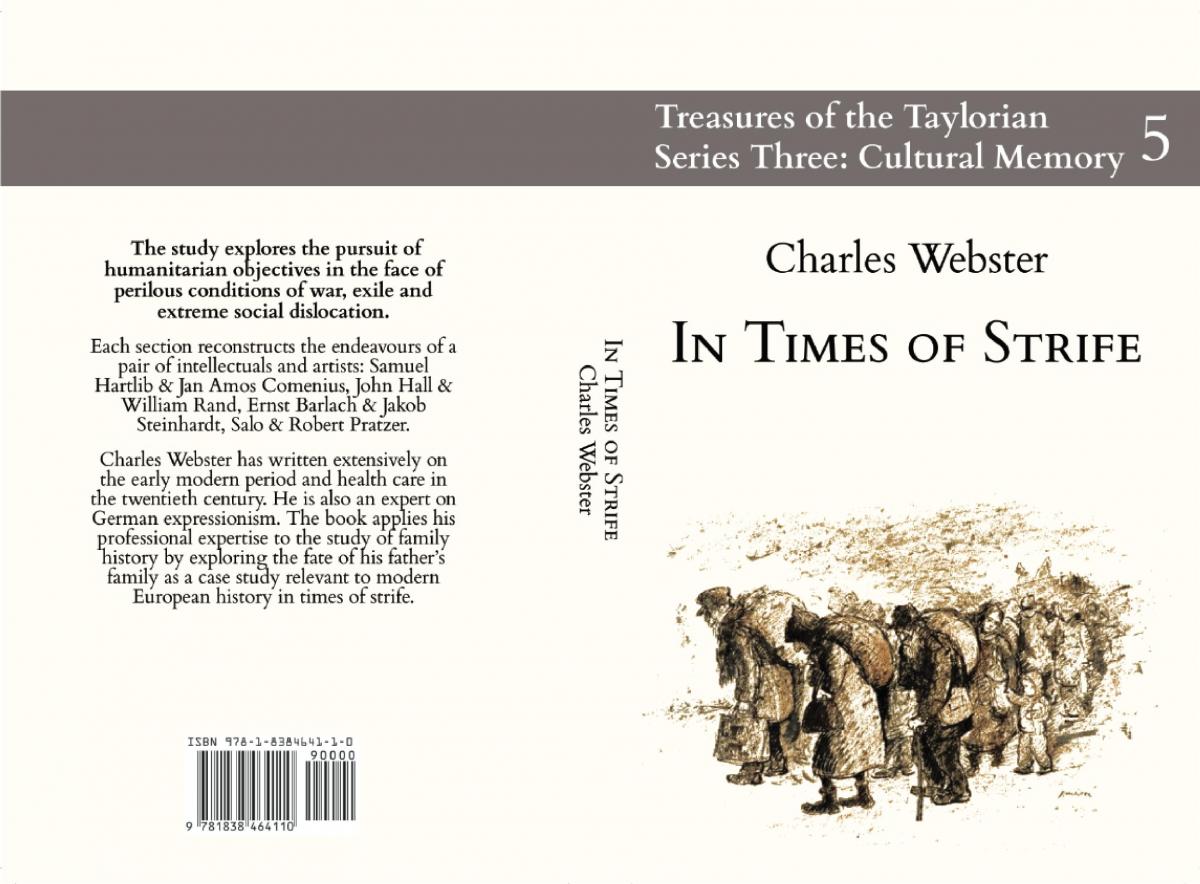 'In Times of Strife' explores the pursuit of humanitarian objectives in the face of perilous conditions of war, exile and extreme social dislocation. The exhibition brings together holdings by the Taylorian and from the personal collection of German Expressionism by Charles Webster, Emeritus Senior Research Fellow of All Souls College Oxford. He has written extensively on the early modern period and health care in the twentieth century. He is a pioneer of work on the Hartlib Papers. He is also an expert on German expressionism, particularly graphic works, and has contributed activity to projects relating to Käthe Kollwitz, Ernst Barlach and Jacob Steinhardt. The book applies his professional expertise to the study of family history by exploring the fate of his father's family, the Pratzers, as a case study relevant to modern European history in times of strife.
The exhibition launch is also the launch of the book of the same title by Charles Webster which is published as volume 5 in the 'Cultural Memory' series of the 'Treasures of the Taylorian'. It brings together four pairs of European intellectuals and their journeys through times of strife. The first two chapters focus on the 17th century with two pairs of associated innovators: Samuel Hartlib & Jan Amos Comenius (Komenský), John Hall and William Rand. The last two chapters jump into the troubled period of the world wars of the 20th century with the friends Ernst Barlach and Jakob Steinhardt and the brothers Salo and Robert Pratzer. All relate to multi-cultural situations, mostly connected with Eastern Europe.
Further details on the website.