NEW BOOK: Voltaire's Correspondence: Digital Readings
9 Nov 2020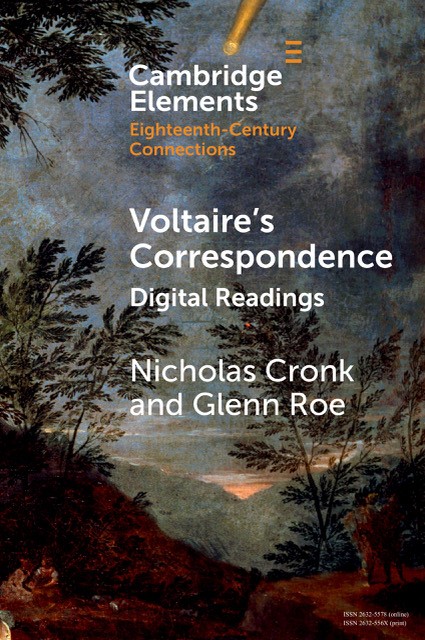 We're pleased to announce the publication of a new book co-written by Nicholas Cronk, and digital research fellow at the Voltaire Foundation, Glenn Roe. 
Voltaire's Correspondence: Digital Readings was published by Cambridge University Press at the end of October, and is available for free online to subscribers for two weeks. This is the first in a new series, "Eighteenth-Century Connections".
More details of how to access this offer can be found here. Read Nicholas and Glenn's blog about their project in 'Exploring Voltaire's letters: between close and distant readings'.