NEW BOOK: Women in Transition: Crossing Boundaries, Crossing Borders
6 May 2021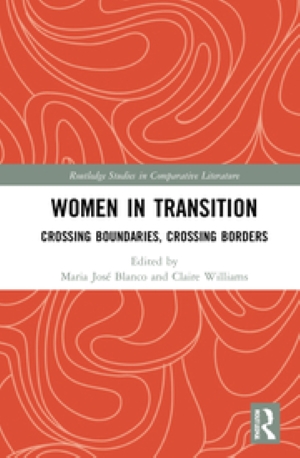 On 7 May 2021 the volume of interdisciplinary essays Women in Transition: Crossing Boundaries, Crossing Borders, co-edited by Claire Williams (Sub-Faculty of Portuguese) and Maria-José Blanco (King's College London), will be published by Routledge as part of their 'Studies in Comparative Literature' series.
The volume started life in the wake of a three-day conference (partly supported by TORCH), held at Kings College London and St Peter's College in 2018. Another co-edited collection resulting from the conference, Feminine Plural: Women in Transition in the Luso-hispanic World, is under contract to Peter Lang and due to be published later this year.
Women in Transition reproduces the interdisciplinary, multi-genre and multicultural nature of the conference through the contributors themselves, from a variety of traditions, backgrounds and countries, but also in the ways they approach the topic of 'women in transition': literally and metaphorically; as authors, subjects and objects; in blogs, graphic novels, sculpture, poetry, history, psychotherapy, film, travel writing, auto/biography and cultural studies. The international and transhistorical approach brings together different cultures and genres in order to emphasize the links and connections that bring and bind women together, rather than those which separate them. An emphasis on women's life-writing predominates in the volume, in the autobiographical chapters by Mònica Rovira, Anna Johnson, the Istanbul Queer Art Collective and Marcia Thompson, as well as the reflections of Adalgisa Giorgio on Elena Ferrante's My Brilliant Friend quadrilogy.