Colloquium in Honour of Professor T.F. Earle
4 Oct 2021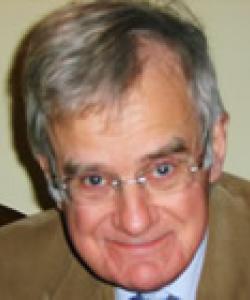 The Sub-faculty of Portuguese at the University of Oxford in conjunction with St Peter's College will be hosting a colloquium in honour of the first holder of the King John II Professorship, T.F. Earle, who turned 75 this year.
Celebrating his immense intellectual and personal generosity and his multiple legacies in the field of Portuguese Studies, this in-person colloquium includes the participation of José Cardoso Bernardes, Helder Macedo, Juliet Perkins, Filipe Alves Moreira, Ana María Tarrío, Rita Marnoto, Simon Park and Barry Taylor.
The Colloquium, funded through the generous support of the Camões's Cátedra Dom João II will take place on 8th October 2021 from 10.30am. 
Please note that face coverings will be required for those in attendance.
For further details, please contact phillip.rothwell@mod-langs.ox.ac.uk.