Doctoral student in Spanish sub-faculty discovers two new poems by Spain's greatest Renaissance poet
17 May 2022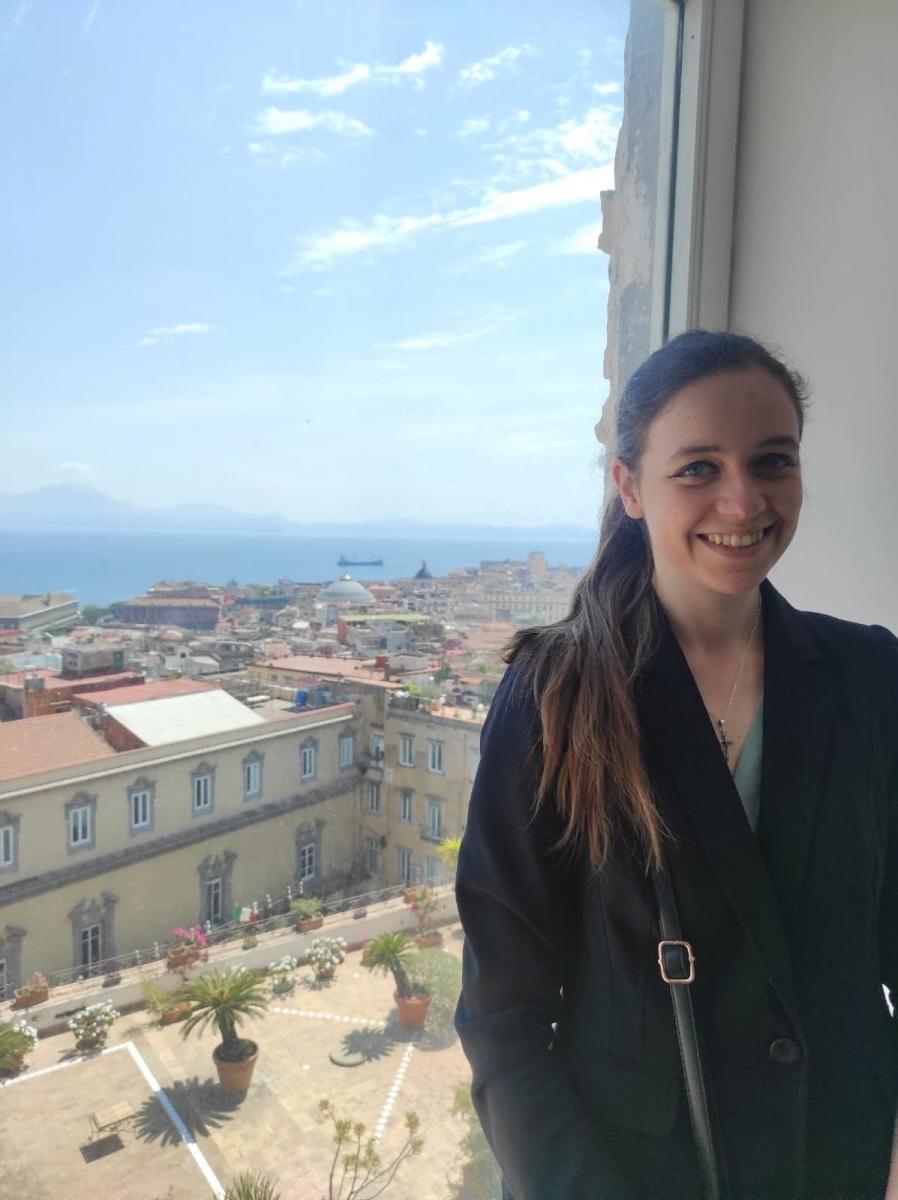 A major discovery of two Latin odes by Spain's greatest Renaissance poet, Garcilaso de la Vega, has been made by third-year doctoral student in Spanish, Maria Czepiel. Maria presented her discovery at an international conference in Naples and made the front page of El país on 20th April. 
Garcilaso de la Vega (1501-1536) was responsible for transforming Spanish vernacular poetry in the sixteenth century and became a classic within years of his death on the battlefield. By introducing classical and Italian forms and subject matter to his contemporaries and followers he revolutionised Spanish poetry and had a deep and lasting effect on Hispanic letters more generally. Most of the poems by Garcilaso that are still widely taught and studied are in Spanish and they include forty sonnets which are amongst the finest written in the language as well as three eclogues. However, three Latin odes by Garcilaso, in imitation of Horace, also survive with another, dedicated to Italian humanist Pietro Bembo, known to have been written but presumed lost. Maria has discovered this ode, along with a fifth one, previously unknown to the scholarly community, nearly five hundred years after their composition, during the course of her doctoral studies at Oxford.
Maria, who will complete her doctoral thesis on the Spanish Humanist and Biblical scholar, Benito Arias Montano later this year, explained: 'I found the poems in a printed book, an anthology of Italian poets. On its final pages are some other hand-written poems, many by Spanish poets'. Amongst these verses are five Latin poems by Garcilaso, the three that are already known along with the two new ones, the one dedicated to Pietro Bembo and another to the German poet, Brassicanus, with whom Garcilaso was not previously known to have had any connection. The new poems open up a number of new avenues in Garcilaso scholarship and will be published for the first time in the Bulletin of Spanish Studies.
Maria is co-supervised by Professor Jonathan Thacker, King Alfonso XIII Professor of Spanish and Professor Stephen Harrison, Professor of Latin Literature and Senior Research Fellow, Corpus Christi College.