Río Turbio
Date:
Friday 18 February 2022, 17:00-18:30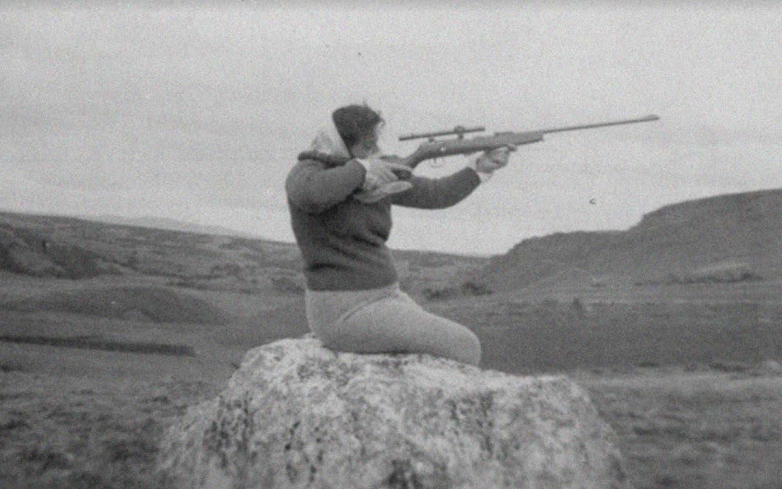 Presentación de la película Río Turbio (82', Argentina, 2020), de Tatiana Mazú González.
Una charla con la directora, en conversación con el escritor e investigador argentino Fernando Sdrigotti.
Feb 18, 2022
5:00 – 6:30 PM (hora Londres, GMT)
Según el mito aún vigente en los pueblos carboneros de la Patagonia, si una mujer entra a una mina, la tierra se pone celosa. Hay entonces derrumbe y muerte. Río Turbio parte de una oscura experiencia personal para transformarse en una película sobre el silencio de las mujeres que habitan pueblos de hombres. ¿Cómo filmar donde nuestra presencia está prohibida?, ¿cómo grabar las resonancias de lo que no suena? Mientras la niebla y el humo de la central eléctrica cubren el pueblo, las voces de las mujeres de Río Turbio se abren paso con fuerza entre el blanco del hielo y los zumbidos de las máquinas perforadoras, hasta hacer saltar por los aires la estructura del silencio.
Para más información, ver https://antesmuertocine.com/en/films/shady-river/
Tatiana Mazú González. Buenos Aires, 1989. Realizadora documental experimental y artista visual, miembro del colectivo Antes Muerto Cine. Dirigió junto a Joaquín Maito El estado de las cosas (2012) y, en solitario, La Internacional (2015), Caperucita roja (2019) y Río Turbio (Prix Georges de Beauregard FIDMarseille 2020).
Fernando Sdrigotti es escritor argentino bilingüe, traductor y crítico cultural. Su obra crítica y su ficción están disponibles en línea y de forma impresa, y en traducción, en francés, italiano, turco, noruego, árabe, y bosnio. Enseña literatura y cine latinoamericanos y lengua castellana en Birkbeck College, Universidad de Londres.
Evento libre y gratuito, con inscripción previa:
https://us02web.zoom.us/meeting/register/tZAqcuqrqD8vGNY7iet6RhtVx08u3KJBAPK-
Al registrarse recibirá usted un enlace para acceder al evento.
Con el apoyo de la Sub-Faculty of Spanish de la University of Oxford y la Embajada Argentina en el Reino Unido, esta actividad forma parte del "Foro de cultura argentina de Oxford".