Cultural Economies and the Contemporary Moment
17 March 2016

to

18 March 2016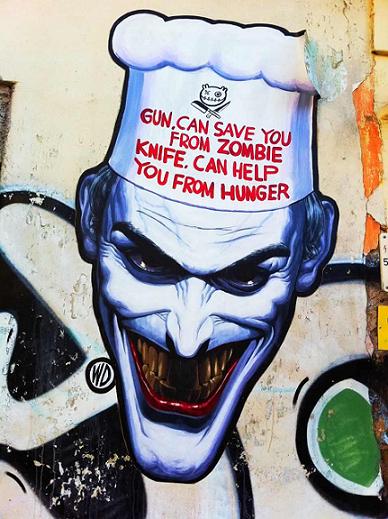 A programme of events exploring the relationship between culture and the economy organized by the Faculty of Medieval and Modern Languages, University of Oxford
THURSDAY 17 MARCH 2016 – FRIDAY 18 MARCH 2016
Convenors: Dimitris Papanikolaou (Modern Greek) Catriona Kelly (Russian)
All events are open to the public
How should we understand the relationship between culture, economics, politics, and society? How does this relationship shift according to different historical conjunctures? How meaningful are terms such as "stagnation" and "crisis" when applied to cultural forms? Are the classic theories that attempt to relate "base" to "superstructure" or "economic, social, political capital" to "cultural capital" still compelling? These are some of the general issues that this programme of events sets out to examine. Two countries under focus are Russia and Greece, both sometimes considered as marginal to the European project and in some respects defined and self-defined against it, yet both recognizably "European" in terms of their history and (in a global context) "Western". Moreover, these two sites of investigation bring into sharp focus issues such as the state's involvement in, and withdrawal from, cultural management, and the impact of sudden liquidity and of austerity politics on cultural production and on social relations. Two all-day symposiums and a public lecture present leading experts across a wide disciplinary range, and including writers and curators as well as academics, to address compelling issues of our times.     
Thursday 17 March 2016, 9.30 am — 6.30pm
GREECE IN CRISIS: CULTURE/IDENTITY/ POLITICS
A one-day colloquium organized with the support of the AHRC
UNIVERSITY OF OXFORD, TAYLOR INSTITUTION, ST GILES, OXFORD,
OX1 3NA ROOM 2
Thodoris Chiotis (Onassis Cultural Foundation, Athens), Elena Papagyriou (KCL),
Foteini Dimirouli (University of Oxford), Dimitris Tziovas (University of Birmingham), Penelope Petsini (Athens), George Giannakopoulos (QMUL), Dimitrios Theodossopoulos (University of Kent), Dimitris Dalakoglou (VU University, Amsterdam)
For more information please contact: dimitris.papanikolaou@mod-langs.ox.ac.uk
Thursday 17 March 2016,  pm
WHAT'S IMPORTANT: ART AND POLITICS
Adam Szymczyk (curator of the 2017 documenta in Kassel/Athens)
Public lecture, MODERN ART OXFORD, 30 PEMBROKE STREET, OX1 1BP
Friday 18 March 2016, 10.30 am-6.30 pm
CULTURAL ECONOMIES AND THE ORIGINS OF THE MODERN
CULTURAL ECONOMIES AND THE STATE
ART AND THE POLITICS OF CRISIS
Three round tables organized with the support of the AHRC
UNIVERSITY OF OXFORD, OXFORD MARTIN CENTRE, 34 BROAD STREET (CORNER OF CATTE AND HOLYWELL STREETS), OXFORD, OX1 3BD.
Donatien Grau (University of Oxford), Philip Ross Bullock (University of Oxford)
Juliet Koss (Scripps College, Claremont, CA, USA), Christina Kiaer (Northwestern University, USA), Kirill Kobrin (historian and cultural critic, Neprikosnovennyi zapas magazine, Moscow), David Priestland (University of Oxford), Ellen Rutten (University of Amsterdam), Simon Huxtable (Loughborough University), Adam Szymczyk (Documenta), Dirk Uffelmann (University of Passau), Ilya Utekhin (European University, St Petersburg), Maria Veits (Creative Association of Curators TOK, St Petersburg)
Attendance at the workshop is free. For more information and to register for the workshop on 18 March, please contact Marina Samsonova: marina.samsonova@mod-langs.ox.ac.uk
If you would like to book accommodation and meals at New College, there are two packages available:
Sandwich lunch, afternoon tea and biscuits: £15
Overnight accommodation in ensuite room for the night of 17 March, sandwich lunch, afternoon tea and biscuits, dinner on the evening of 18 March: £115
Accommodation for the night of 18 March, if required, may be booked at a cost of £58.
All accommodation and meals must be booked and paid for by Tuesday 1 March 2016.
Please send your booking request to marina.samsonova@mod-langs.ox.ac.uk, also giving notice of any dietary preferences.
The joint event takes place in the Year of Cultural Exchange between Greece and Russia celebrated in both countries in 2016.