Andrey Levitskiy wins Early Career Researcher Award
22 Jul 2019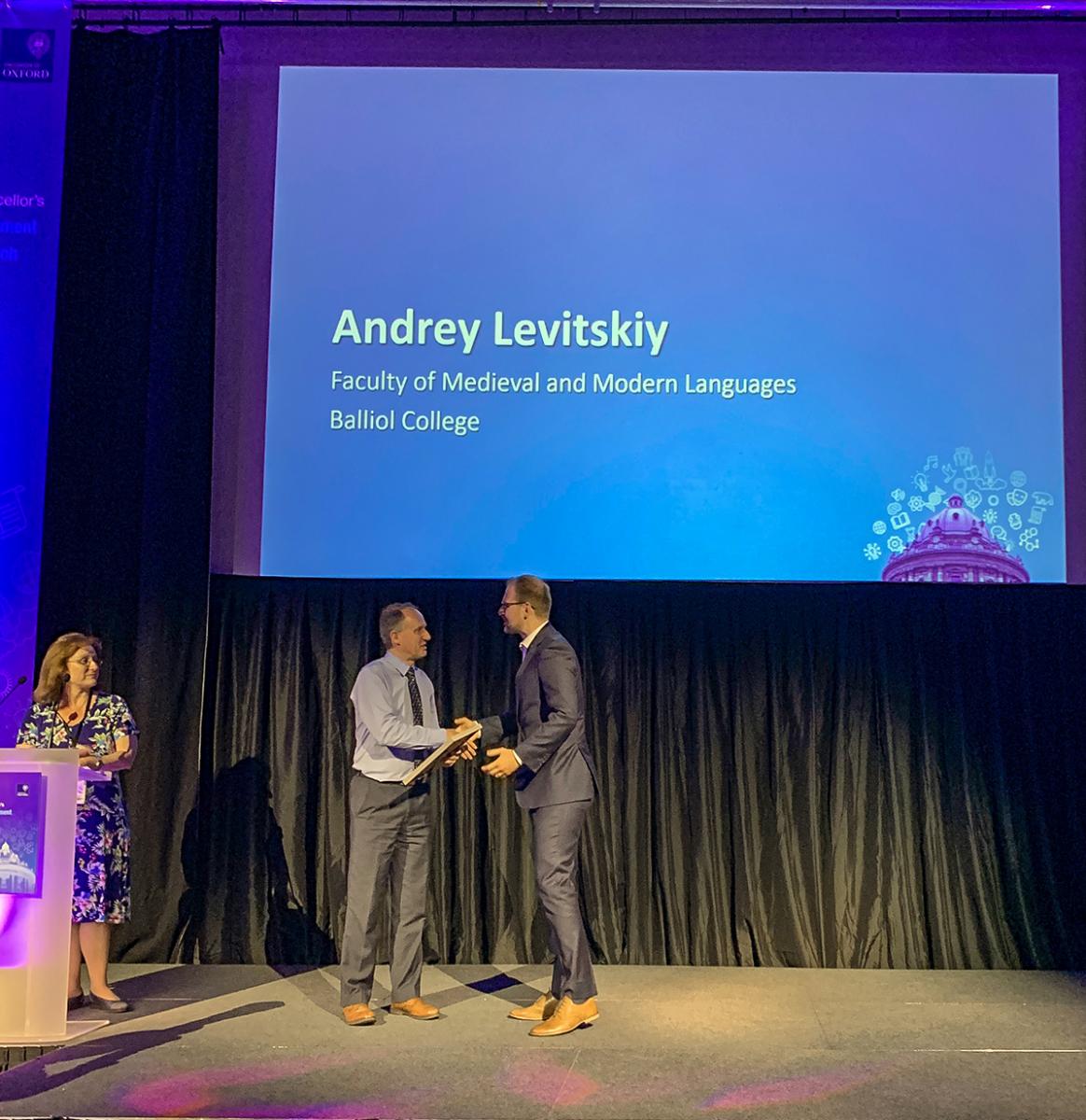 Congratulations to Andrey Levitskiy, who has won an Early Career Researcher Award at the Vice Chancellor's Public Engagement with Research Awards 2019.
Andrey Levitskiy was awarded this at the ceremony on 10th July 2019, for his winning project about the Renovationist Movement in the Russian Orthodox Church (1917-1929), which was supervised by Professor Julie Curtis (Faculty of Medieval and Modern Languages) and Professor Stephen Smith (Faculty of History). The project was lauded as 'the true collaborative effort between researcher and media', and the research traces changing patterns of public religiosity and the church in Russia in the aftermath of the Revolution of 1917.
The Faculty also came Highly Commended in the Projects Category, with Professor Katrin Kohl et al.'s project on 'Inspiring Creative Engagement with Translation'.
Congratulations to all involved.