Alex Reza appointed BBC new generation thinker
27 Mar 2020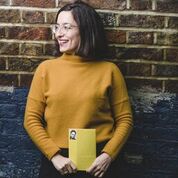 We extend our congratulations to Alex Reza, who has just been appointed one of the BBC's new generation thinkers.
Alexandra's current research focusses on anticolonial literary and political journals from the 1950s to the 1970s. She is interested in how francophone and lusophone writers —particularly African writers — understood empire as a cultural, political and economic structure, and what conceptions of freedom, justice and community we find in their work.
Alex commented: "I'm very excited about this opportunity to bring my research on empire, aesthetics and critical thought into conversation with a wider public".