Professor Leeder shortlisted for Schlegel-Tieck prize
25 Nov 2021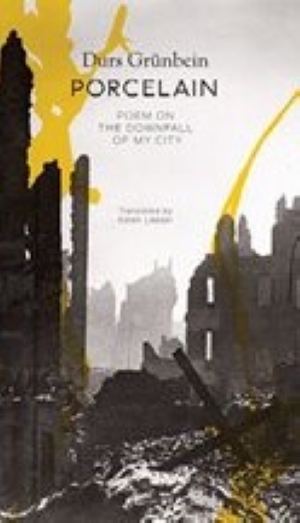 Professor Karen Leeder has been shortlisted for The Society of Author's annual Schlegel-Tieck translation prize.
There are six shortlisted authors, with Karen's translation of Poem on the Downfall of My City by Durs Grünbein being one of English translations from the full-length German work included in the list.
Professor Leeder says: "'I am delighted to be shortlisted in such excellent company and to see Durs Grünbein's remarkable poem reaching a wider English-language audience'."
The judges said of this year's shortlist: "This year's shortlist contains one of the most remarkable feats of translation I've ever read. It also points the reader towards a variety of enjoyable world-class writing, including a lushly vivid historical novel at the court of the Chinese emperor; a loose-living social circle in 1930s Berlin; and a contemporary The-Thick-of-It-style satire set partly in a Libyan refugee camp. There's sometimes a feeling of distance, a barrier of foreignness, with translated literature. These books take the reader into unfamiliar worlds, but are richly immediate and alive."
The winner will be announced on Thursday 10 February 2022, with an online celebration sponsored by the Authors' Licensing and Collecting Society.
Sponsored by the Embassy of the Federal Republic of Germany, London.