Exhibition Launch: Violent Victorian Medievalism
10 Nov 2022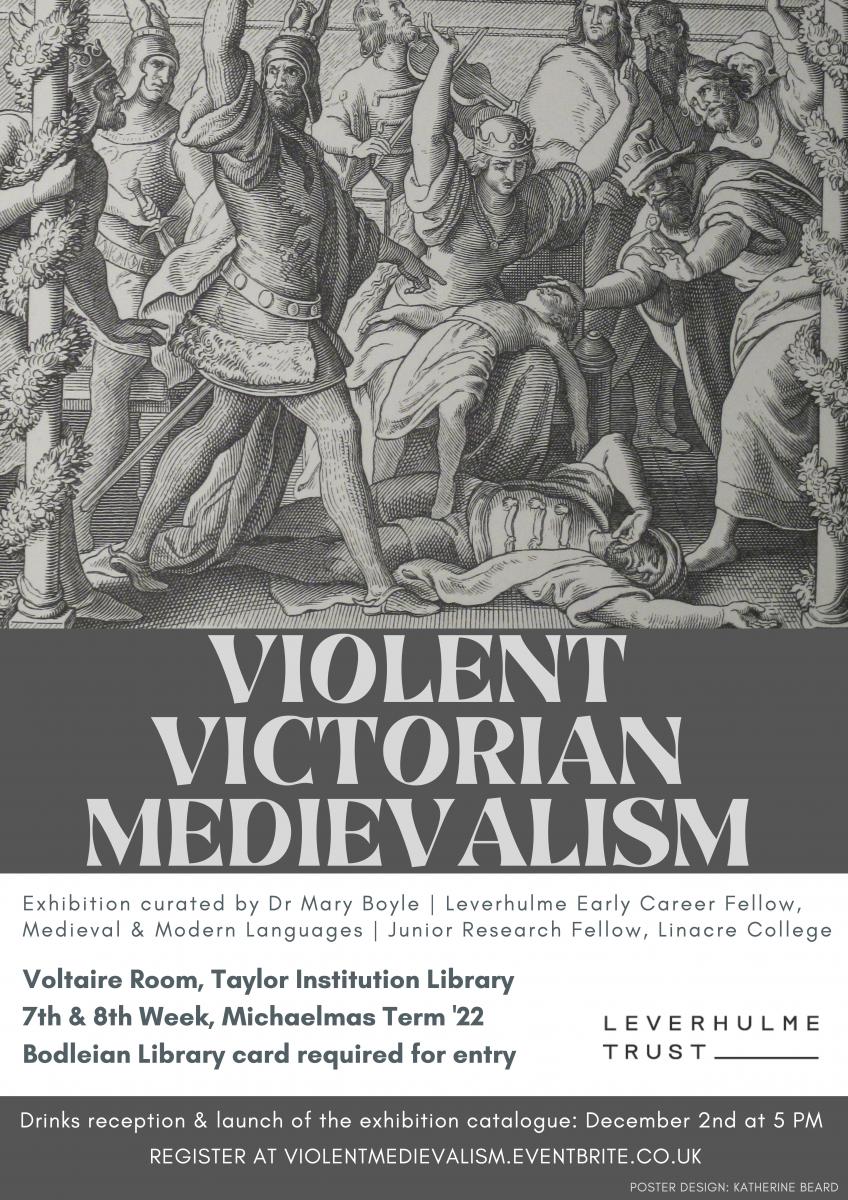 This month sees the launch of a new exhibition, 'Violent Victorian Medievalism', curated by Dr Mary Boyle and funded by the Leverhulme Trust.
The exhibition tells part of the story of how 'medieval' often becomes synonymous with 'violent' in later responses to the Middle Ages by bringing together some of the Oxford collection of Victorian and Edwardian English-language adaptations of a medieval German epic, the 'Nibelungenlied'.
The online exhibition linked above accompanies an in-person exhibition open to all Bodleian readers in the Voltaire Room at the Taylor Institution Library, which will run from 21st November-2nd December 2022. There will be a closing reception (registration required) to launch the exhibition catalogue on 2nd December, 17:00-18:15.