EHRC Challenge: The Visibility of Modern Languages
26 Feb 2016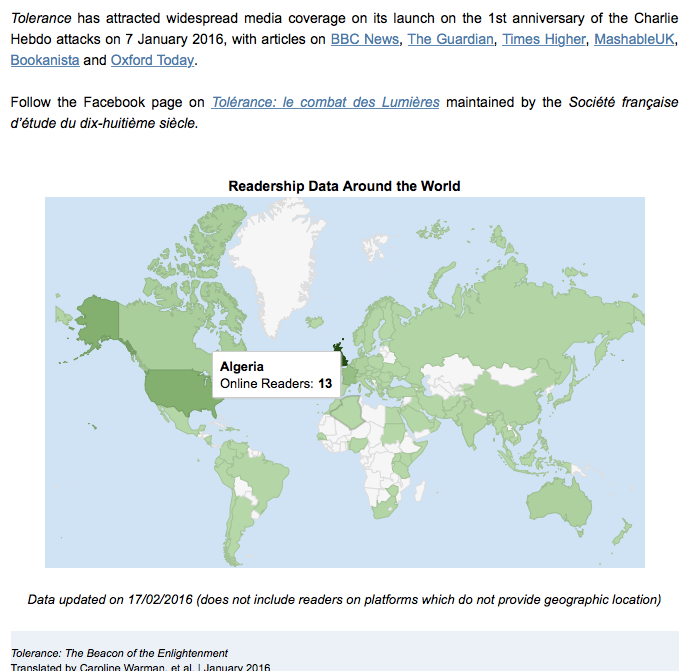 Bids are invited for EHRC small grants (£2,500) that enhance the visibility of research in Modern Languages. This challenge stems from the idea that there is much going on in Modern Languages which would profit from showcasing.
The challenge should be to encourage everybody working in Modern Languages (faculty, librarians, students) to:
think about the visibility of their research in ways which profit their ongoing work
share best practice in documenting outreach, using social media
link up within the university as much as with external partners
The money could be used to:
build up a blog / enhance an existing website
contribute a new section to the Faculty website, i.e. a vlog of dissertation projects
arrange for filming of an event
edit an open access volume
facilitate a workshop,…
Priority will be given to projects that:
build on existing initiatives or link networks; whenever possible, synergies and links between projects should be indicated. TORCH networks and research groups would lend themselves particularly to this
make use of the Taylor Institution and its collections
contribute to the theme of the OWRI bid, i.e. Creative Multilingualism
If you are interested to apply, you are invited to meet with Henrike Lähnemann (open office door every Friday 3-5pm during term time or email).
If you are looking for further inspiration for your own research, have a browse of the Open Book Publishing website for the 'Tolerance' book project edited by Caroline Warman!
Awards made so far: