Choix Goncourt UK 2023
29 Mar 2023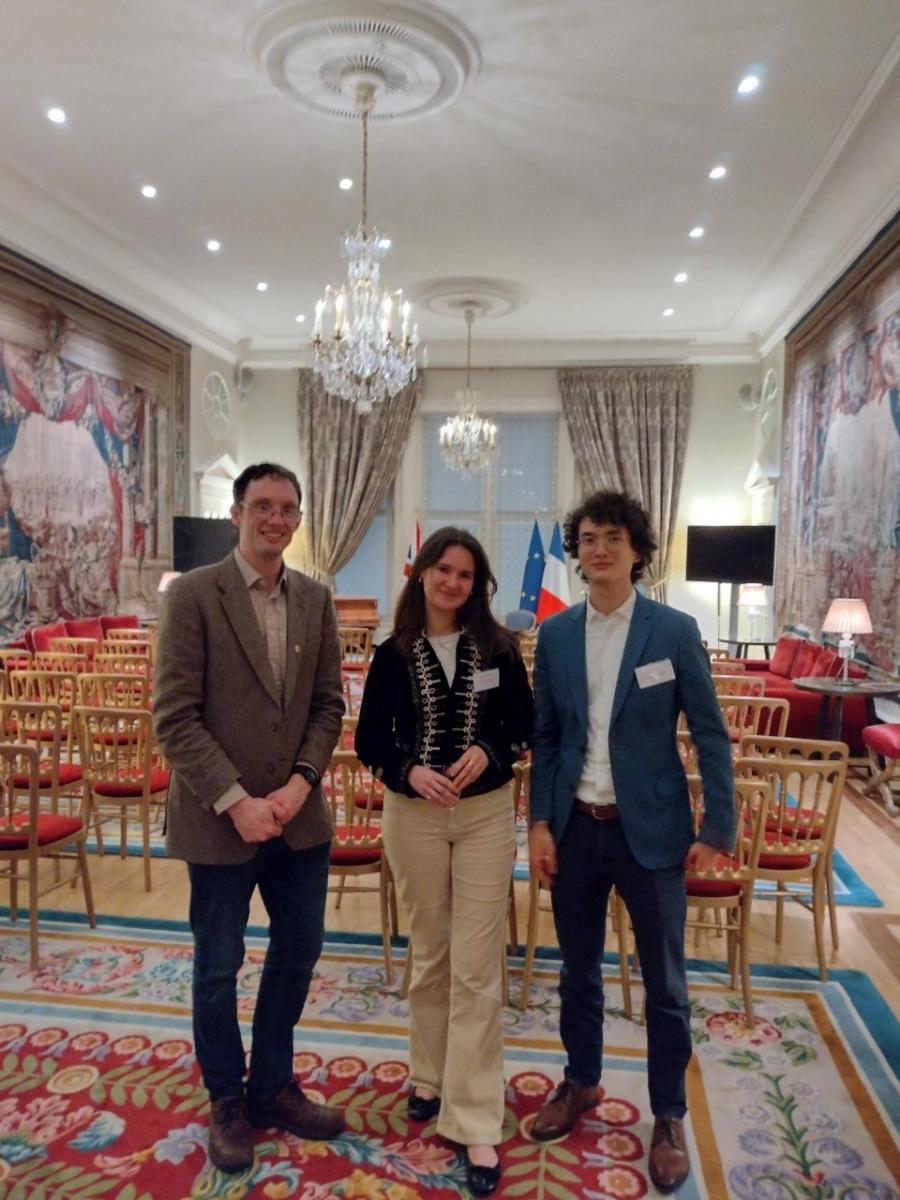 On 24 March, 30 students from 15 universities gathered together at the Institut Français. They were there representing over one hundred of their peers, and their mission was to judge the UK version of France's most prestigious literary prize, the Prix Goncourt. Charlotte Price and Timour Antonov were the two Oxford student representatives on the judging panel. They were representing the views of a reading group of fifteen Oxford students. The group was convened by Dr Jonathan Patterson, and it was tasked with appraising the four shortlisted novels: 
Le Mage du Kremlin by Giuliano da Empoli (Gallimard)
Vivre vite by Brigitte Giraud (Flammarion)
Les Presque sœurs by Cloé Korman (Seuil)
Une somme humaine by Makenzy Orcel (Rivages)
On the evening of 24 March, at the Résidence de France, a ceremony took place at the invitation of Ambassador Hélène Duchêne. Professor Catriona Seth chaired the event at which the president of the judging panel, Koukla McLehose, announced that Brigitte Giraud was the winner of the 2023 Choix Goncourt UK for Vivre vite.
This was the 4th edition of the Choix Goncourt UK and we hope there will be many more to come.