Professor Mackridge mourned
21 Jun 2022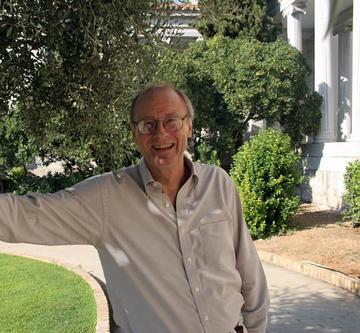 We are sad to announce that Peter Mackridge, Lecturer in Modern Greek (1981-1996), Professor of Modern Greek (1996-2003) and Fellow (emeritus) of St Cross College, died in Sobell House on 16 June 2022.
Peter was a distinguished scholar and translator of Modern Greek literature, an inspiring supervisor and a generous colleague. Colleagues will remember the joint performance in which he and his wife Jackie Willcox presented some of their translations of Greek poetry to the faculty's celebration of European literature and Culture on 31 January 2020. Most recently, he collaborated with the Taylorian Library to highlight the existence of the Mariupol Greeks, their language, and their books.
He had been awarded an honorary doctorate from the University of Athens (2008) and an honorary professorship from the University of the Peloponnese (2017), and on 23 March 2022, he was granted honorary Greek citizenship for services to Greek Studies.